Pro AV Catalog
Manufacturers
PRODUCT CATEGORIES
Matching Keywords
Model Numbers
Meyer Sound Hits New Lows with Introduction of the VLFC Very Low Frequency Control Element
Posted on Wednesday, November 29, 2017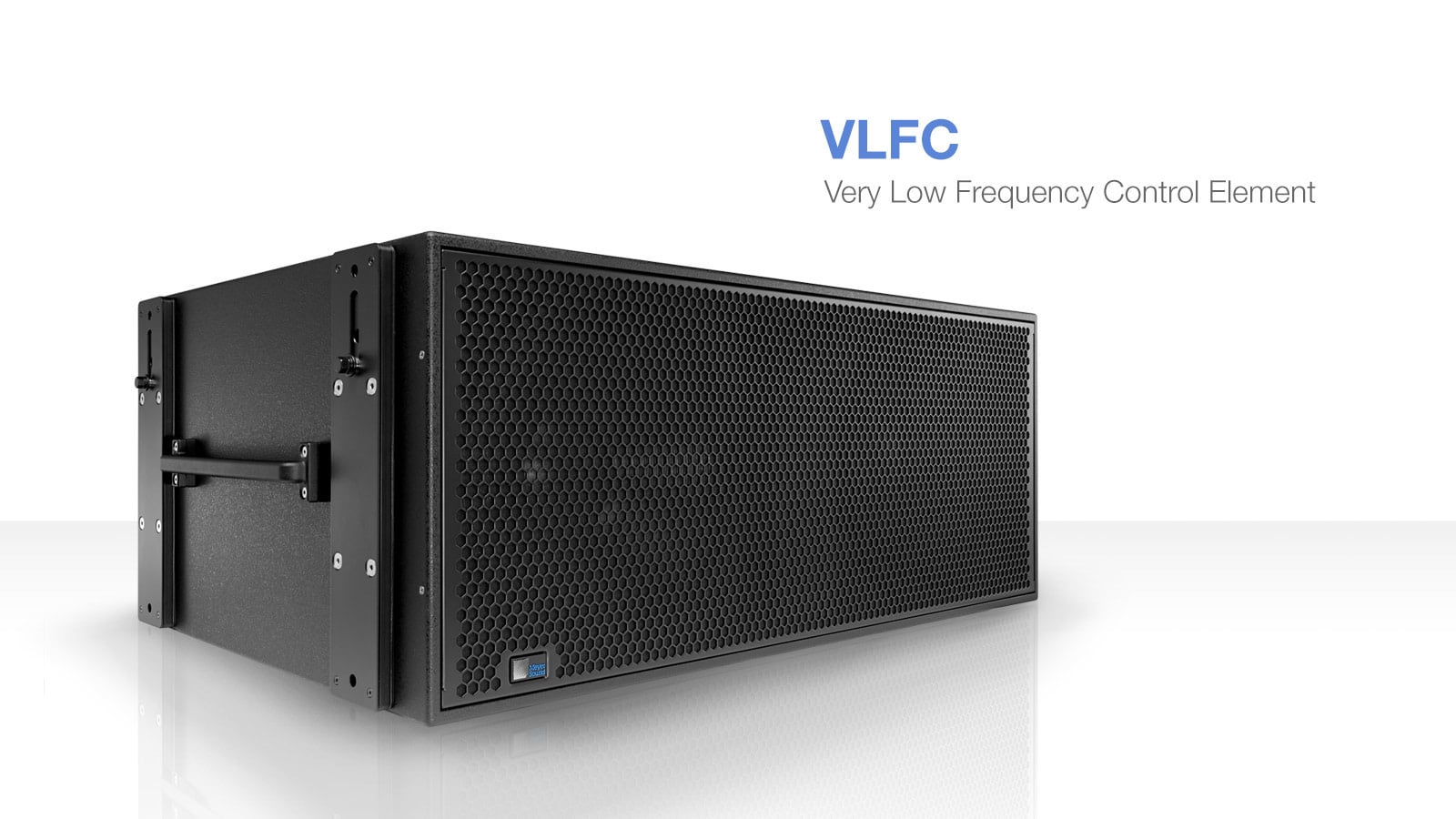 Meyer Sound has announced the introduction of the VLFC very low frequency control element, the latest addition to Meyer Sound's LEO Family of line array systems. VLFC is the first large-scale loudspeaker system specifically engineered to create visceral impact at frequencies below the threshold of hearing. By focusing energy into a narrow band between 30 Hz and 13 Hz, VLFC is uniquely capable of generating extreme variations in air pressure that are sensed by the entire body as compression waves while those frequencies at the upper end of its range are perceived as thunderous bass sound.
The VLFC is a self-powered system housing two low resonant frequency 18-inch cone drivers. The on-board power is supplied by a two-channel Class AB/H bridged amplifier with complementary MOSFET output stages for high peak power and clean transient reproduction even at extreme operating levels. Cabinet porting and internal baffling have been optimized to deliver maximum acoustic output in one octave that extends across the lower limit of human hearing.
"You actually feel the effect of the VLFC much more than you hear it," explains Pablo Espinosa, Meyer Sound's Vice President of Research and Development and chief loudspeaker designer. "It truly is a chest-slamming experience. And because the VLFC's very long wavelengths have lesser impact on hearing and fall below most weighting curves, you can add bone-rattling power to your performance without running afoul of noise limits."
The VLFC shares the same exterior footprint as Meyer Sound's 1100-LFC low frequency control element, allowing use of the same rigging grids and caster frames. When the VLFC is paired with the 1100-LFC, the combination produces linear, coherent bass response from 13 Hz to 100 Hz.
Applications for the VLFC include adding very low frequency, visceral impact to hard rock and electronic dance music in concerts, festivals and clubs. The VLFC also adds explosive impact to special effects in cinemas, themed spectacles, and theme park attractions. A limited early production run of VLFC elements was supplied for Metallica's ongoing Worldwired tour, where as many as 42 VLFC cabinets created a forceful impact that was felt throughout large stadiums.
The VLFC is currently shipping on Meyer Sound's regular order turnaround schedule.
You must be logged in to add more than four items to your comparison list.
Register today!
With a free My-iQ account, you'll be able to keep track of the latest updates and event notifications from your favorite AV manufacturers, manage your own projects and discover new pro-AV products.
Thank you!
Someone will be in touch with you shortly.
McCann Systems
290 Fernwood Avenue
Edison, NJ 08837
USA
1-888-414-3806
www.mccannsystems.com
Request more information from a dealer near you
Request more information from a dealer near you