Pro AV Catalog
Manufacturers
PRODUCT CATEGORIES
Matching Keywords
Model Numbers
Helsinki City Theatre Expands Meyer Sound Systems for Total Aural Immersion
Posted on Wednesday, December 13, 2017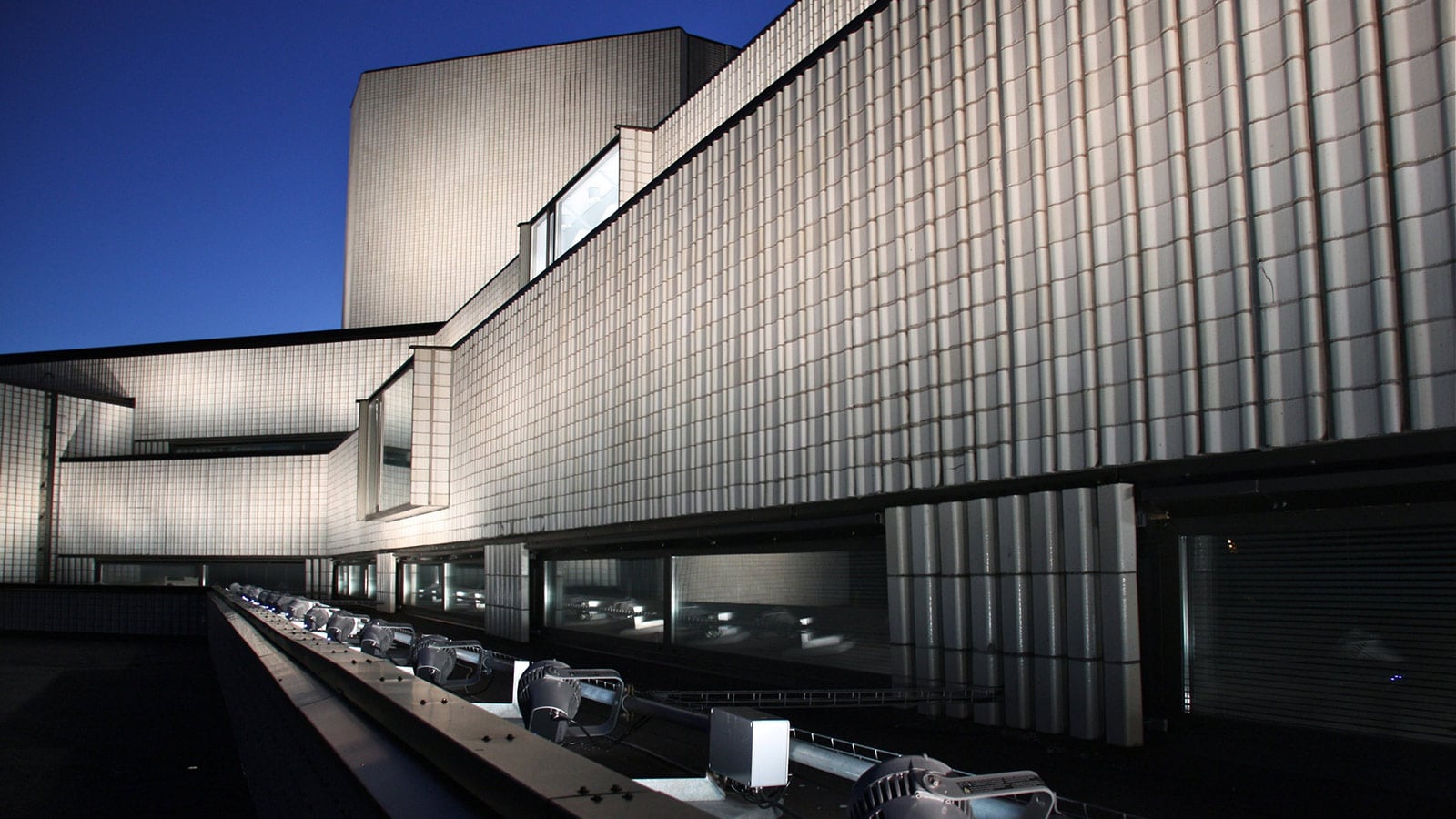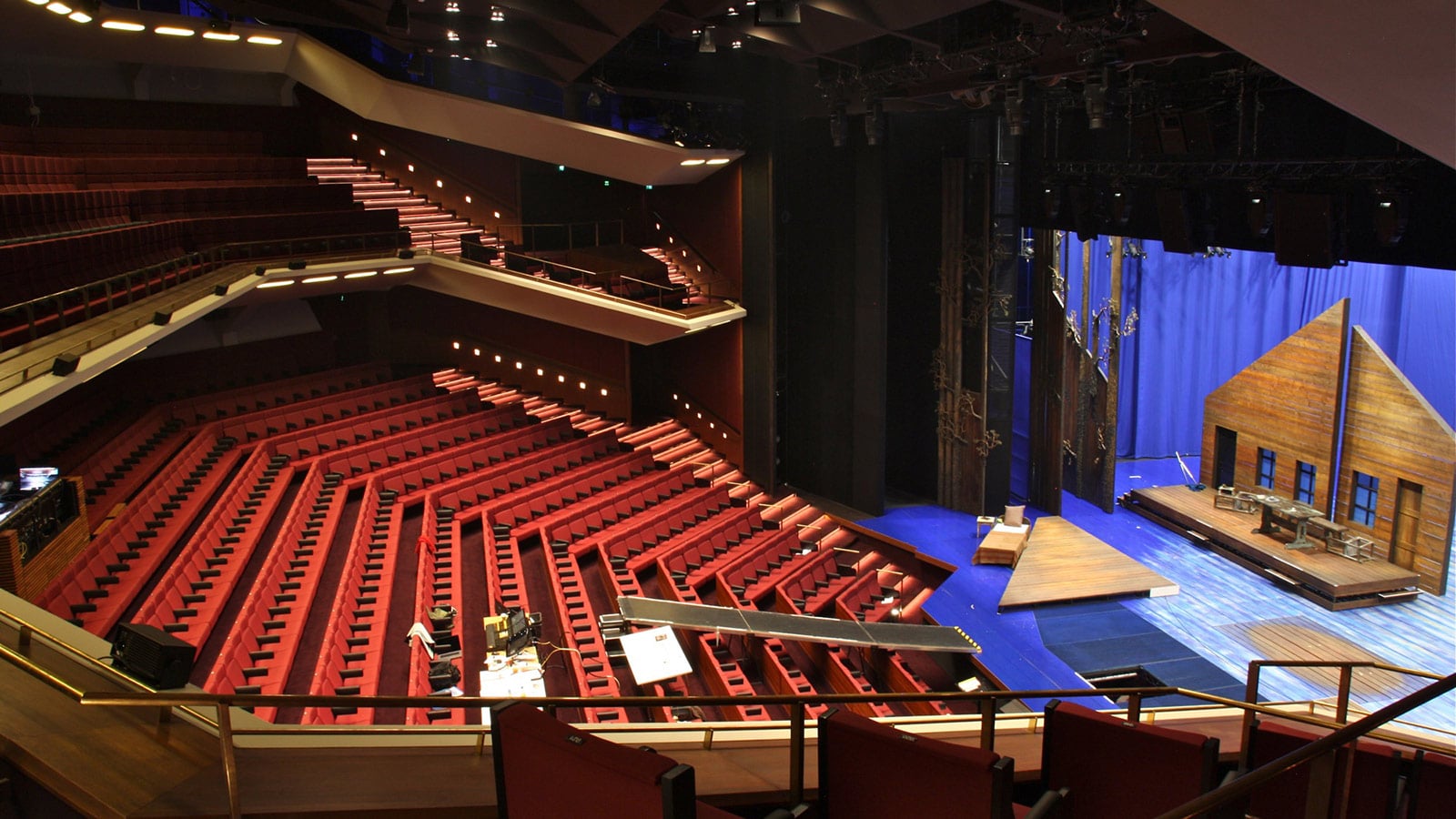 Located in Finland's capital city, the Helsinki City Theatre recently upgraded its Meyer Sound systems for full immersive audio capability, adding dozens of new loudspeakers along with D-Mitri digital audio platforms complete with Wild Tracks multichannel playback and Space Map 3-D panning. The system in the 947-seat Big Stage was expanded to a total of 124 Meyer Sound self-powered loudspeakers while an appropriately scaled-down system of almost 50 loudspeakers was deployed for the 347 seat Small Stage.
This major new investment in audio technology reflects a commitment on the part of Helsinki City Theatre to stay on the cutting edge of sound design, whether for drama, Broadway-style musicals or experimental theatre.
"Theatre is a laboratory where you should try new innovations," observes Eradj Nazimov, Helsinki City Theatre's staff sound designer. "There is no right way or wrong way, as each show is new and different. Certainly this new investment expands the boundaries of what we can accomplish with sound."
All 124 loudspeakers in the Big Stage system are individually addressable through dedicated outputs of the D-Mitri processors, allowing unprecedented control for creating immersive effects using Meyer Sound's Space Map 3-D panning software. This capability allows simultaneous, dynamic movement of multiple sounds anywhere in the theatre.
At the same time, the new installation does not compromise on the fundamentals of contemporary theatrical sound. The main proscenium system employs the Broadway-standard A/B configuration, used by the theatre for decades, with two completely separate speaker systems to keep summing of signals in the acoustical domain. "The result is a much clearer and richer sound image," explains Nazimov.
The primary system for the Big Stage is anchored by 18 UPQ-1P loudspeakers with bass reinforcement from 3 900-LFC low frequency control elements (flown as a cardioid array) and 1 1100-LFC element. The immersive surround system comprises 68 full-range Meyer Sound loudspeakers (28 UPJ-1P, 32 UPM-1P, 4 CQ-1, and 10 UP-4XP) plus four USW-1P subwoofers.
Design of the system was accomplished over a two year period, with Granlund Consulting's Jan Holm collaborating with Nazimov and system integrator Studiotec of Helsinki. In the early stages of the project, Meyer Sound Director of System Optimization, Bob McCarthy, also contributed to the design.
Meyer Sound systems have been in continuous use at Helsinki City Theatre since 1986, when a complement of UPA-1 loudspeakers was brought in for an extended run of the musical Cats. "Product longevity and outstanding support are critical for theatere and these are two of the reasons we chose Meyer Sound," says Nazimov. He adds that he is equally impressed with the linearity and freedom from distortion exhibited across the Meyer Sound product line.
A number of loudspeakers taken from the Big Stage have been repurposed to enable an expanded, immersive sound capability in the Small Stage auditorium. Assisting in design for this venue was Josè Gaudin, European technical support specialist at Meyer Sound.
"Meyer Sound offers unbeatable cost-effectiveness when you look at purchases over the long term," says Antti Murto, sales manager at Studiotec. "You find that you don't have to renew the entire system with all new loudspeakers with each major renovation."
Now equipped with what is quite likely the largest point-source distributed theatre system in northern Europe, Helsinki City Theatre is prepared to offer both local and touring productions the latest in high quality, immersive sound technology.
"When you're building such a large and complex system, it certainly helps to take advantage of all the experience and expertise available," concludes sound designer Eradj Nazimov. "We had almost daily meetings with Studiotec and the feedback was constructive on both sides. We had the opportunity to get the tools we wanted, and the results have been all that we had hoped for."
The Helsinki City Theatre stages about 20 new productions annually with a total of over 1,000 performances on six stages. The theatre's current building was completed in 1967 and expanded with an annex in 1989.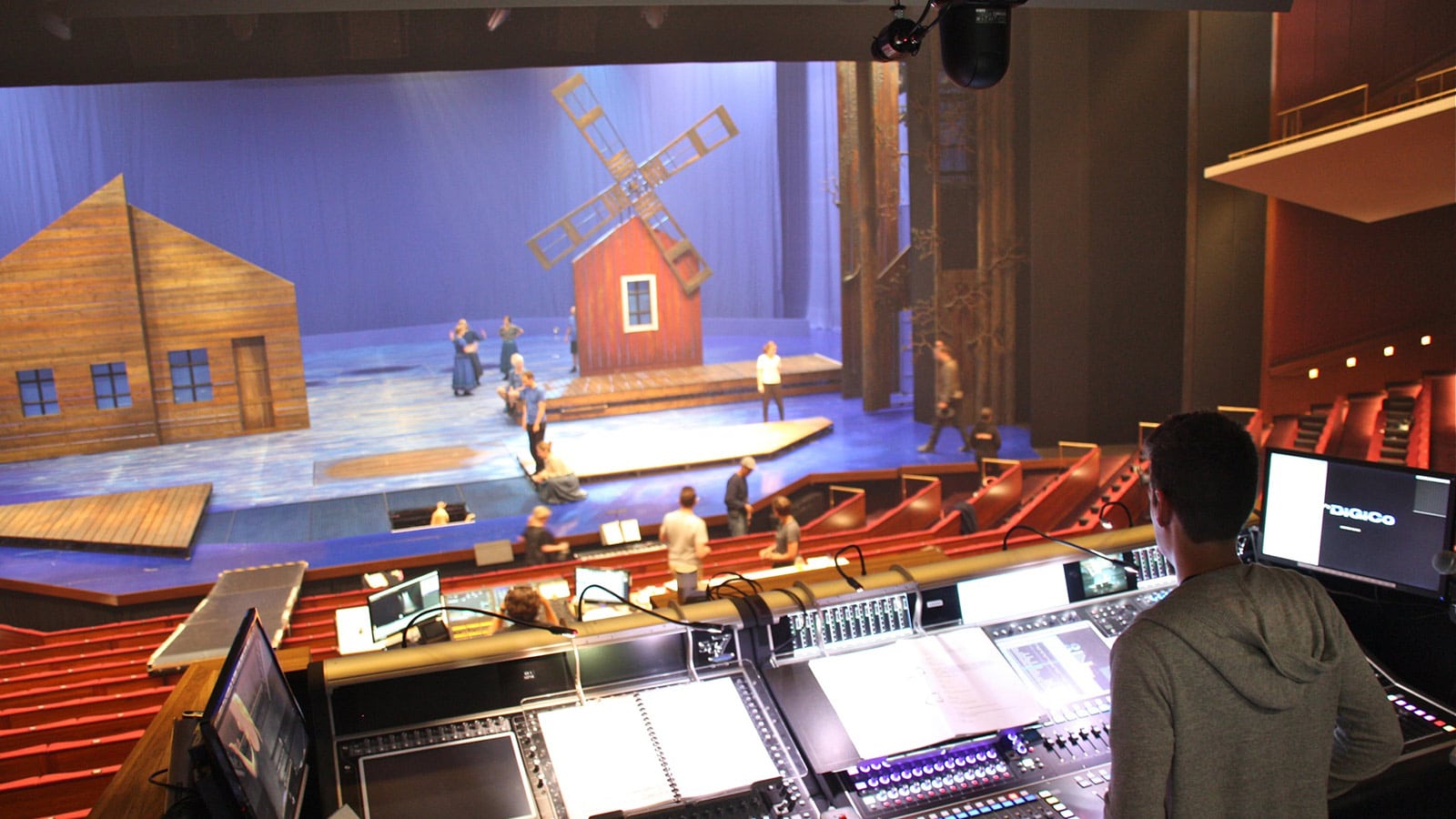 You must be logged in to add more than four items to your comparison list.
Register today!
With a free My-iQ account, you'll be able to keep track of the latest updates and event notifications from your favorite AV manufacturers, manage your own projects and discover new pro-AV products.
Thank you!
Someone will be in touch with you shortly.
McCann Systems
290 Fernwood Avenue
Edison, NJ 08837
USA
1-888-414-3806
www.mccannsystems.com
Request more information from a dealer near you
Request more information from a dealer near you