Pro AV Catalog
Manufacturers
PRODUCT CATEGORIES
Matching Keywords
Model Numbers
Meyer Sound LINA Pleases Eye and Ear at Portland Art Museum's Kridel Grand Ballroom
Posted on Monday, February 19, 2018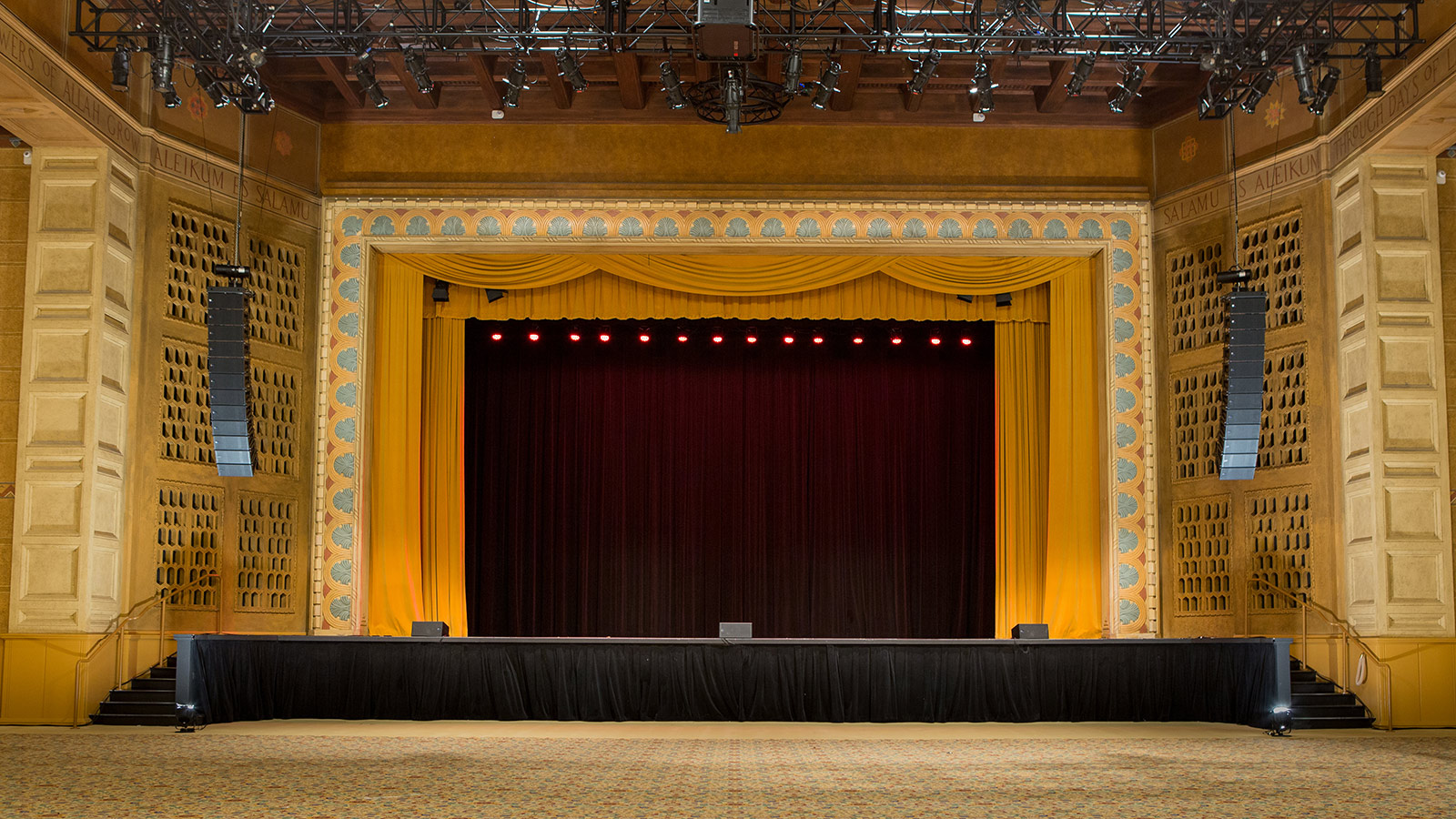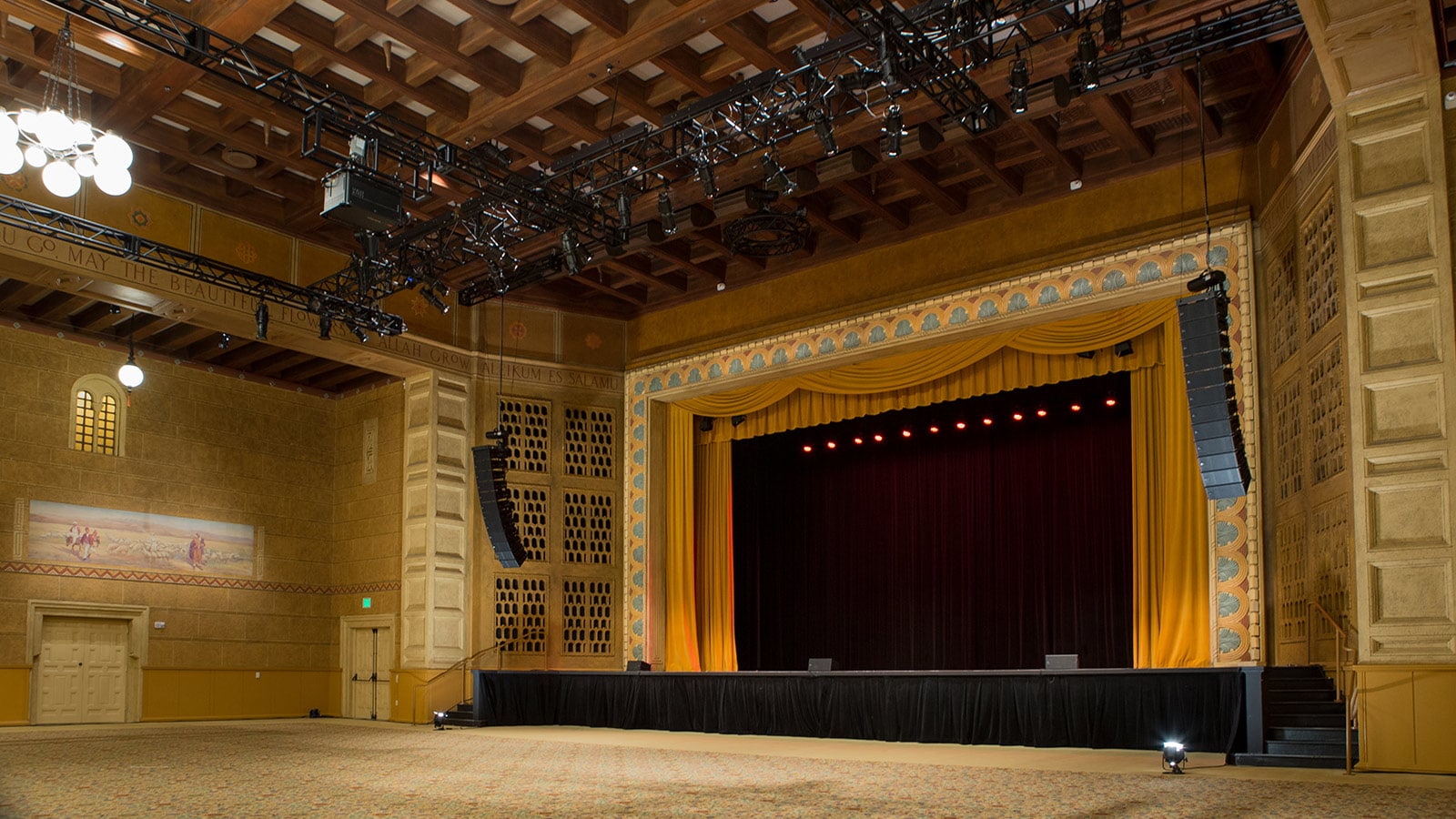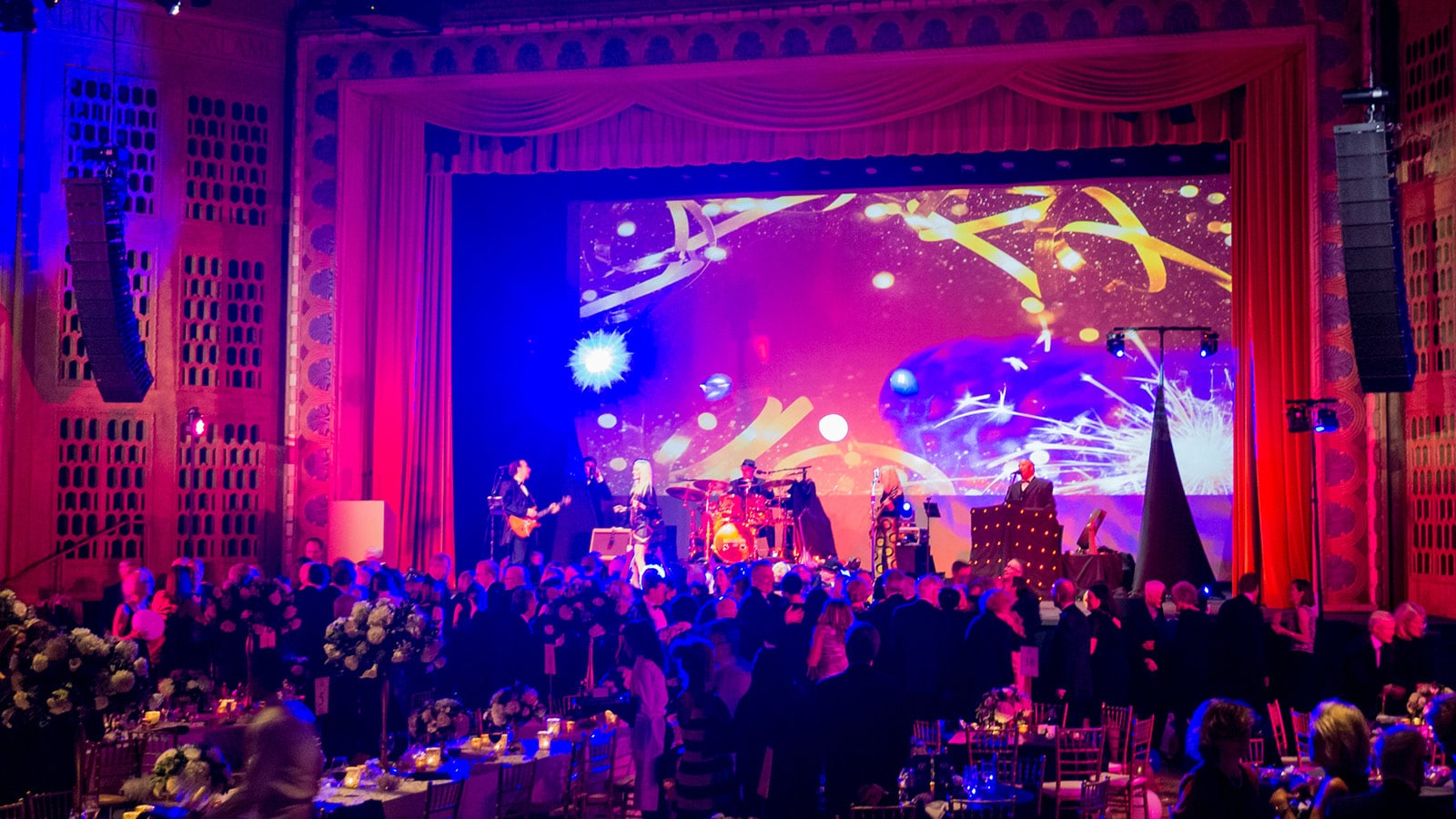 Following its recent installation in the Kridel Grand Ballroom of the Portland Art Museum, a new Meyer Sound LINA very compact line array system has been praised as a delight to both eye and ear. Museum management selected the LINA solution based not only on performance across a wide range of music and spoken word applications, but also because of its slender profile and elegant, understated appearance.
"I'm a sound engineer so I listen to the audible performance," says Michael "Woody" Woods, principal audio engineer for the Oregon museum. "But we also had to be mindful of the gorgeous visual aesthetics of this room and the fact that it's operated by an art museum. Fortunately, LINA has a slender profile and it looks as good as it sounds, so we've had zero complaints on either score."
The Kridel Grand Ballroom is the largest of the "Artful Venues," an array of full-service event spaces operated by the museum. Located in the Mark Building, a former Masonic Temple integrated into the museum campus in 1994, the ballroom offers 9,000 square feet of floor space that can be configured as needed to accommodate receptions, banquets, concerts and conferences.
"We do everything here from big weddings to non-profit galas, corporate events and academic conferences," says Greg Muhr, the museum's director of event sales and operations. "Many of these events feature live music, and since we're also looking to start a concert series we did not want to compromise on quality with this new system."
After evaluating several similar systems, both on site and at other venues, Woods and Muhr concurred on the choice of LINA. "The compact size and clean look were important but we were also pleased with the sound right out of the box," remarks Muhr. "It's a system you don't have to fight to get a good mix, and that's a huge advantage to us."
Designed and supplied by Eugene, Oregon-based George Relles Sound, the system incorporates 12 LINA loudspeakers per side with bass bolstered by a pair of 1100-LFC low frequency control units. Three UPJunior loudspeakers provide front fill, and a Galileo GALAXY network platform supplies processing and drive.
With corporate, charity and university events as staples of the venue, the system's ability to handle spoken word was of paramount consideration in the competitive evaluations. "Our bread-and-butter here is the podium mic and wireless lavs," says Woods, "and on that the LINA system has got it nailed. We had somebody bring in another make of line array to audition, and I had to work really hard it make it sound good. With LINA, it was clear as a bell right out of the chute."
One of the first performances using the new LINA system was by the internationally celebrated jazz-Latin-pop band Pink Martini. The band's long-time FOH engineer, Pete Plympton, was pleased with how well the diminutive line arrays filled the room.
"It sounded awesome, and it was very uniform from front to back," he comments. "It's a very natural sounding PA, and I was as happy with it as I've been with any other PA I've used around the world. It's as good as it gets."
Other prominent artists that have used the new LINA system in its first months include Tony Award-winner Kristen Chenoweth and jazz bassist/vocalist Esperanza Spalding. "Everybody who has mixed on the system has been happy with it," says Muhr, "from nationally known artists to local production companies. They've had nothing but good things to say about it."
On the front end, the Kridel Ballroom employs a Midas M32 digital mixing console along with Earthworks podium microphones, DPA lavalier microphones, and Countryman E6 headset microphones. The Shure ULX-D digital wireless system includes bodypacks as well as handhelds equipped with Beta 87 and Beta 58 capsules.
You must be logged in to add more than four items to your comparison list.
Register today!
With a free My-iQ account, you'll be able to keep track of the latest updates and event notifications from your favorite AV manufacturers, manage your own projects and discover new pro-AV products.
Thank you!
Someone will be in touch with you shortly.
McCann Systems
290 Fernwood Avenue
Edison, NJ 08837
USA
1-888-414-3806
www.mccannsystems.com
Request more information from a dealer near you
Request more information from a dealer near you