Pro AV Catalog
Manufacturers
PRODUCT CATEGORIES
Matching Keywords
Model Numbers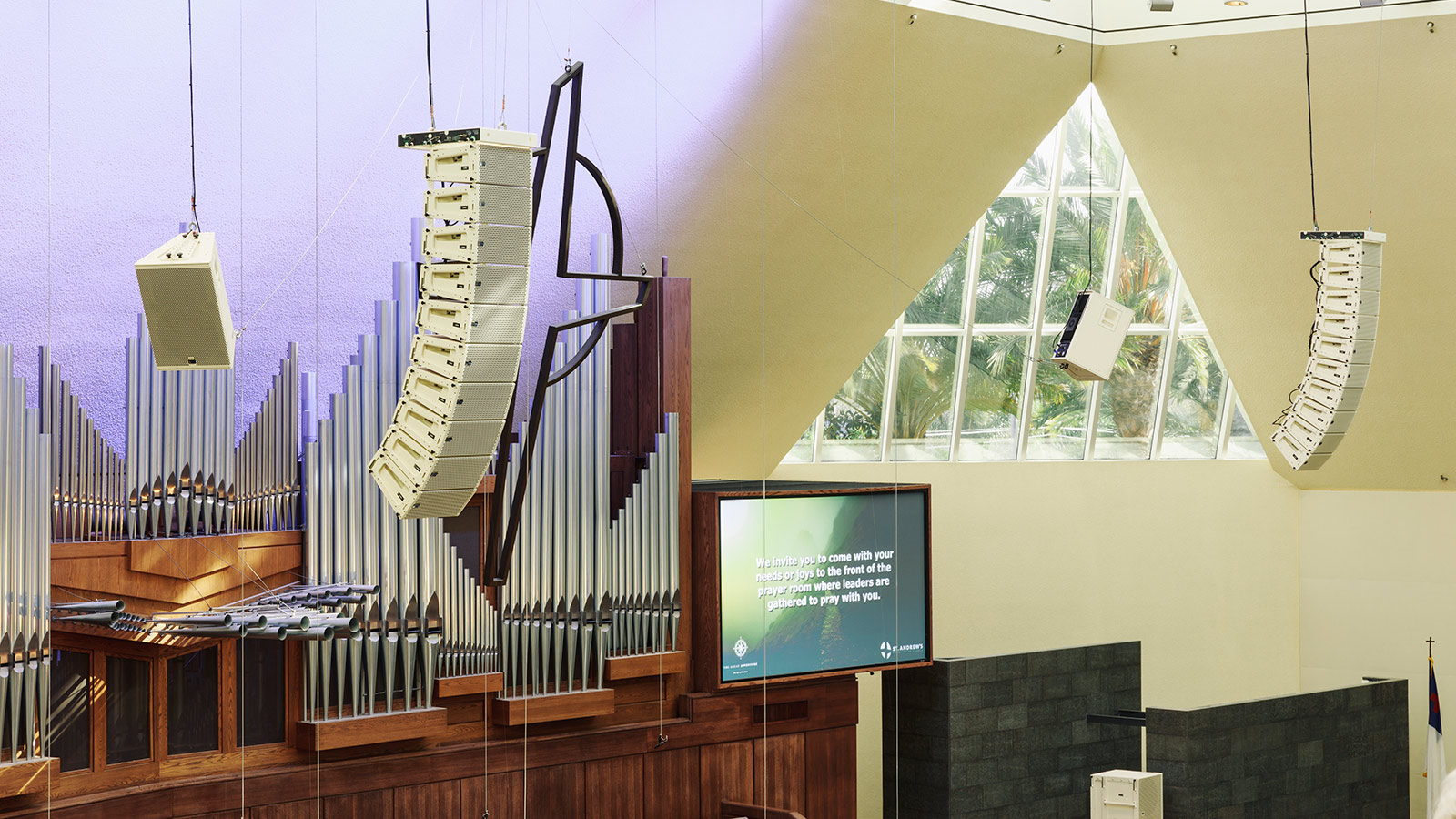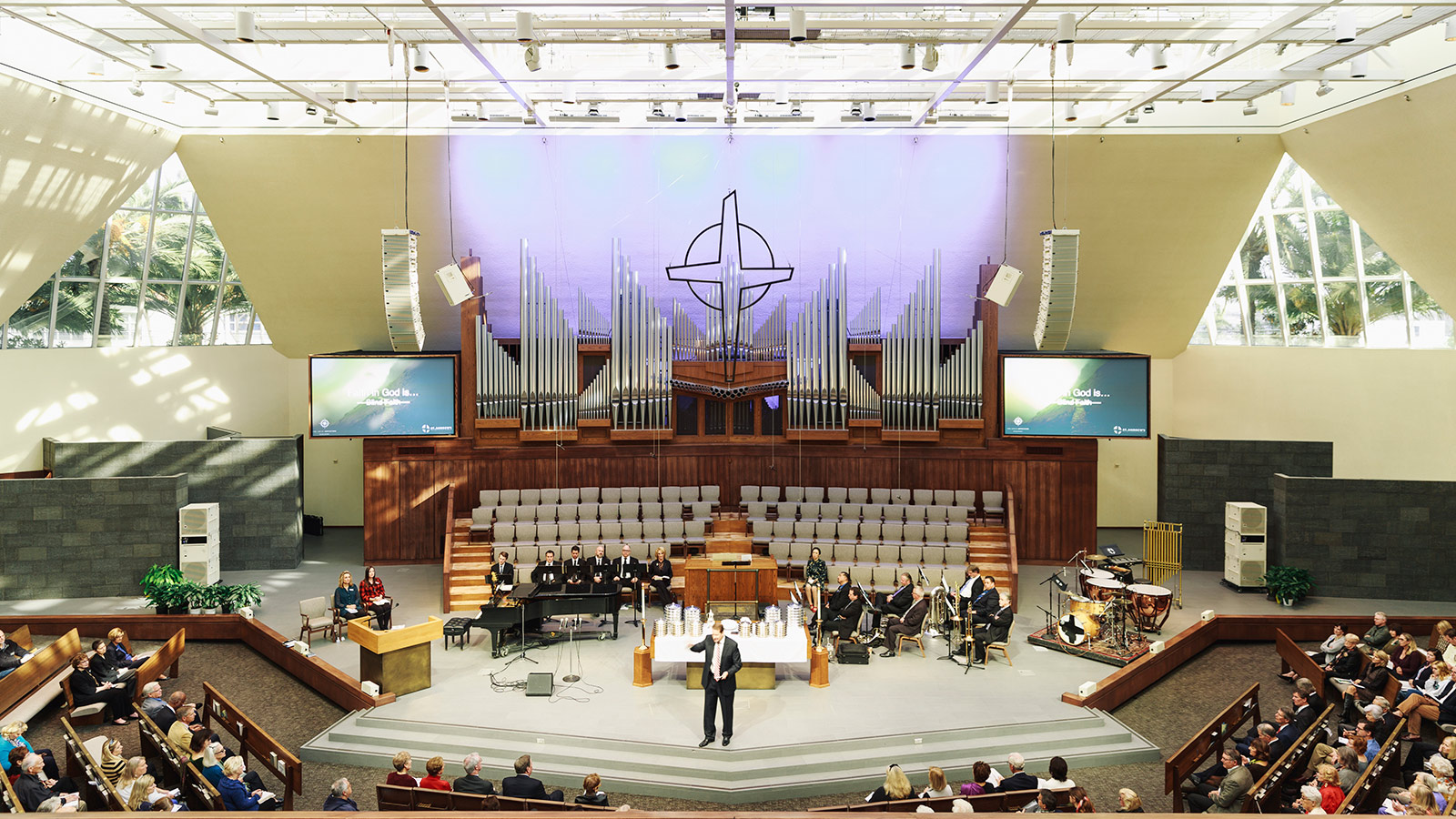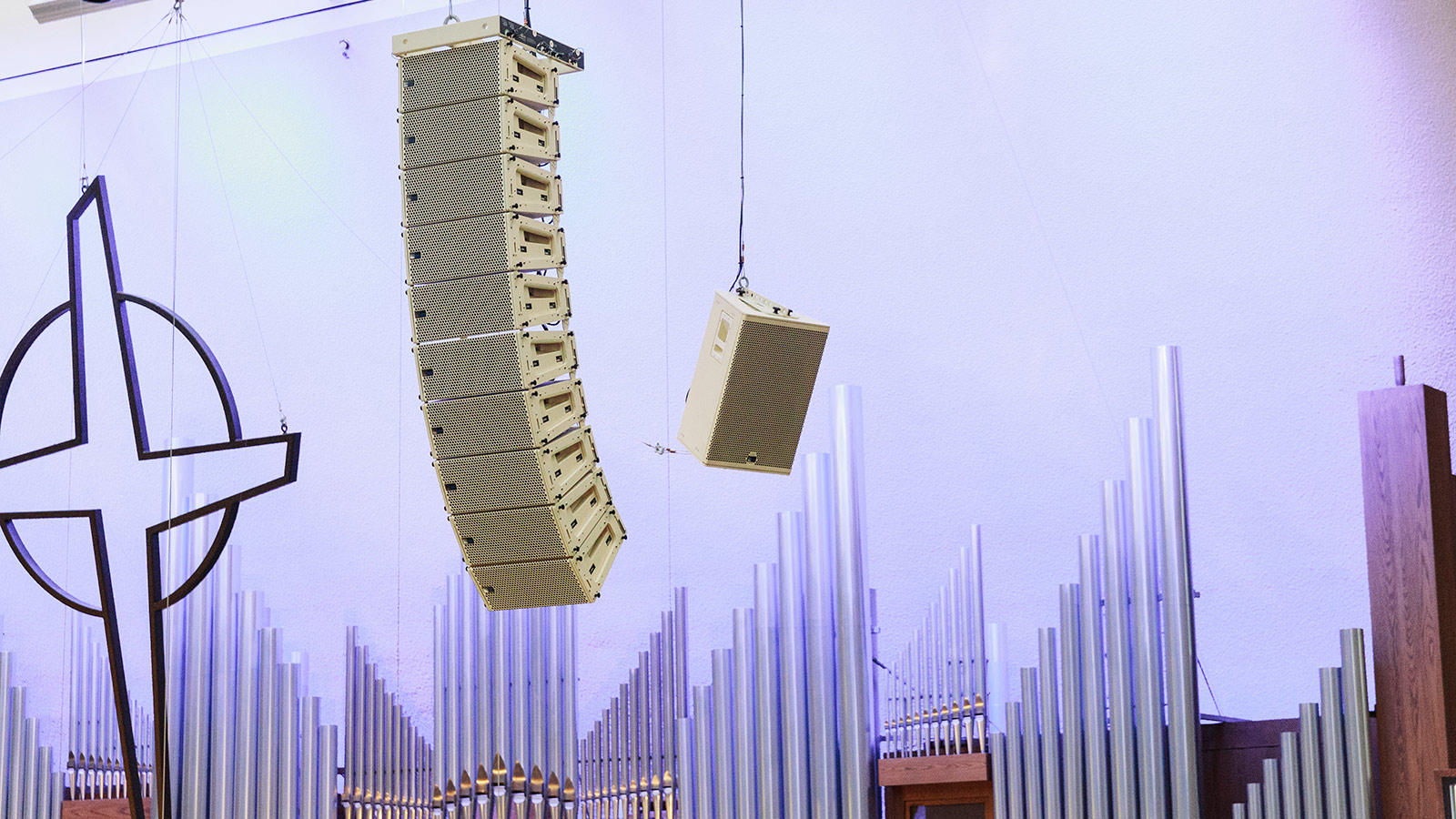 Two churches in California, and one in Florida, are the first houses of worship to install reinforcement systems based on Meyer Sound's LINA very compact linear line array loudspeaker, the newest and smallest member of the LEO Family.
The first LINA arrays in Southern California were flown at St. Andrews Presbyterian Church in Newport Beach, where audio lead and FOH mixer Joe Cristina was tasked with finding the optimum replacement for an aging system of point-source loudspeakers. Following an extended evaluation period, which included two competing on-site demos, Cristina selected a Meyer Sound LINA system supplied by Octane Audio of Fort Collins, Colorado.
With a long parallel career as an orchestrator and arranger, Cristina approached the audio system evaluations with a musician's sensibilities. "My first impression of LINA was that it is a truly musical system," he recalls. "When used with orchestra it sounds like real instruments. Yes, it has a great sounding vocal, and all the highs and lows. But it's that clarity in the middle, the midrange detail that I'm looking for, and that's where LINA really delivers."
The main front system comprises left and right arrays of ten each LINA loudspeakers, far wrap-around seating is covered by UPQ-2P loudspeakers, and deep bass is supplied by six 900-LFC low frequency control elements. Center under-balcony fills are four UPM-1XP loudspeakers while six UP-4XP loudspeakers serve as side under-balcony and front fills.
Despite his musical bias, Cristina acknowledges the critical importance of intelligibility. "The most important element for church sound is the spoken word," he acknowledges. "We used to have a problem with speech clarity in the balcony, but with the LINA system those problems are gone. We've had compliments from the first Sunday. Laypersons who know nothing about sound have told me the difference is night and day."
For Cristina in his dual role as arranger and FOH mixer, a critical test was the Christmas program. "We have a string quartet playing with our worship band – a rock rhythm section and lead singer. I arrange the string parts, and last year try as I might I could not get the string parts to come through with clarity over the band. But this year, with LINA, I said to myself, 'Wow, now I can distinctly hear the violas!' For an arranger, that's rather important, so yes, I'm loving it."
In Northern California, the first LINA system was installed at Shiloh Church in Oakland. Also supplied by Octane Audio, the system here is anchored by twin hangs of seven each LINA line array loudspeakers with bass from a single 1100-LFC low frequency control unit.
Across the continent in Jacksonville, Florida, Evangel Temple Assembly of God has installed a left-center-right system comprising a total of 20 LINA line array loudspeakers with three 1100-LFC elements for bass and a complement of UPQ-1P (3), UPQ-2P (2) and UPJunior (2) loudspeakers for supplementary main and fill systems. All three LINA systems employ Galileo GALAXY 616 loudspeaker processors for system drive and optimization.
You must be logged in to add more than four items to your comparison list.
Register today!
With a free My-iQ account, you'll be able to keep track of the latest updates and event notifications from your favorite AV manufacturers, manage your own projects and discover new pro-AV products.
Thank you!
Someone will be in touch with you shortly.
McCann Systems
290 Fernwood Avenue
Edison, NJ 08837
USA
1-888-414-3806
www.mccannsystems.com
Request more information from a dealer near you
Request more information from a dealer near you