Pro AV Catalog
Manufacturers
PRODUCT CATEGORIES
Matching Keywords
Model Numbers
Meyer Sound Training Sessions Lay Groundwork for Unprecedented Roskilde Festival Partnership
Posted on Tuesday, May 1, 2018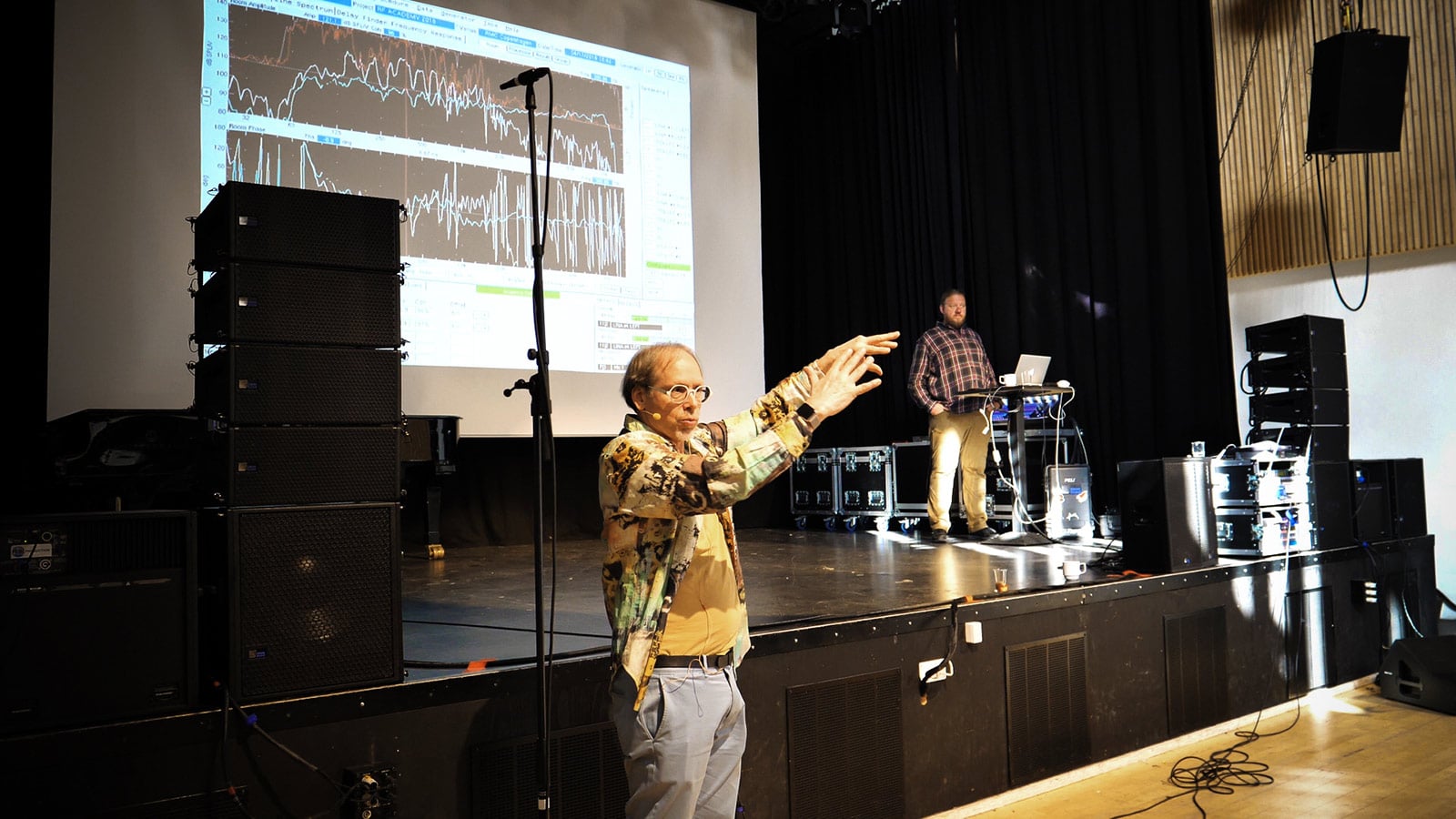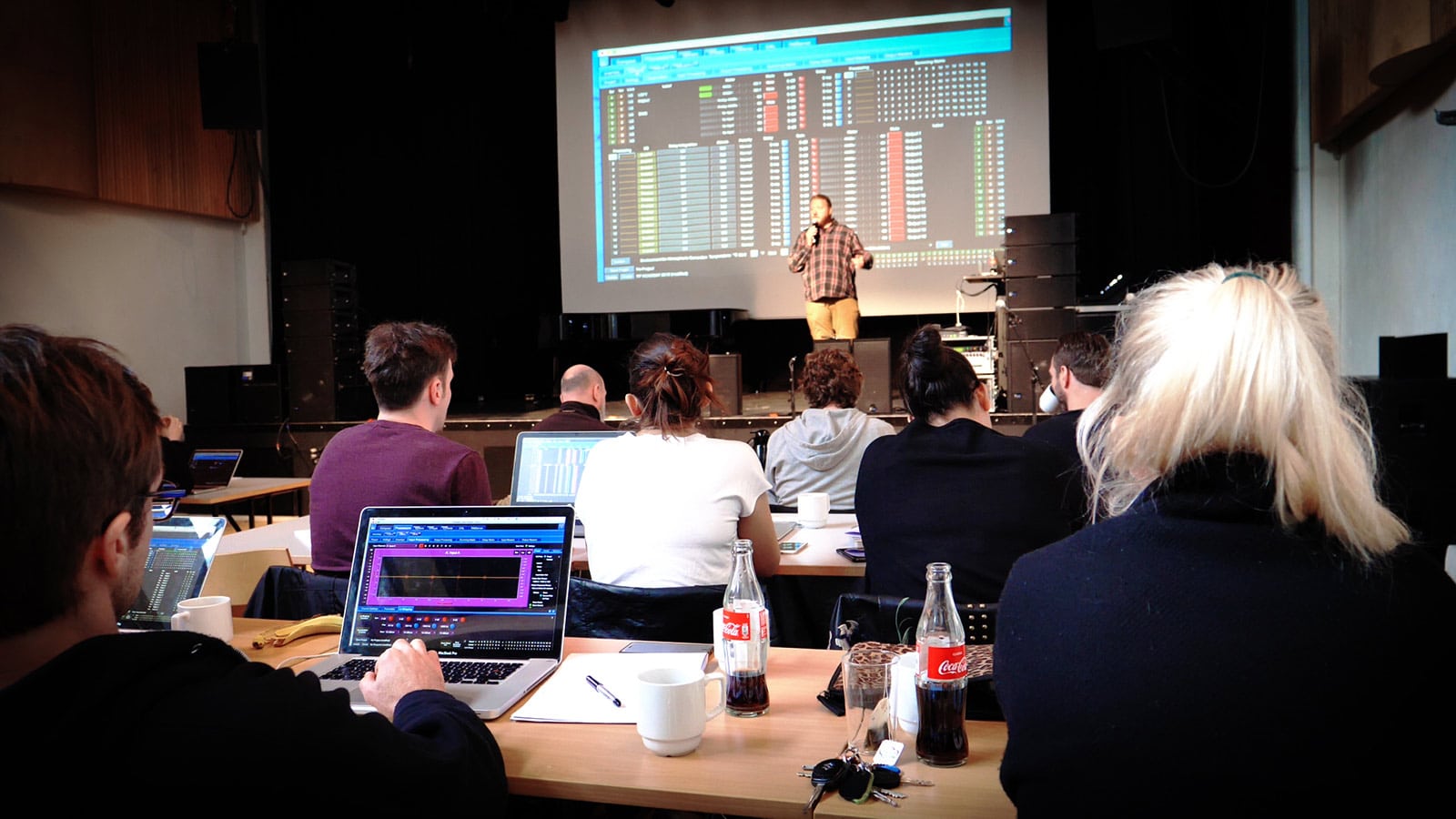 Meyer Sound recently concluded a special two-day training session for technical crew members who this year will be working directly for the Roskilde Festival, northern Europe's largest continuing musical and cultural summer event. For the first time in 2018, all festival stages will be equipped with Meyer Sound systems and, as part of an unprecedented partnership, Meyer Sound is fully engaged in training the festival's own technical crew to assist in system deployment, operations and monitoring.
The sessions were held at Copenhagen's Rhythmic Music Conservatory (RMC) under the auspices of Roskilde Festival Technical Training, a continuing initiative that provides high-level technical education in conjunction with the festival and throughout the year. The training operates under the direction of Morten Büchert, principal audio consultant to the festival as well as a faculty member of both the RMC and the Royal Academy of Music. The Meyer Sound trainings were the second in a series of three two-day sessions scheduled across March, April and May.
The Meyer Sound sessions, held in April with about 40 in attendance, incorporated a review of the essentials of physics and acoustics along with specifics of design, deployment and tuning of Meyer Sound LEO Family systems to be used for the festival. Instructors from Meyer Sound were Director of System Optimization Bob McCarthy and two members of the company's European technical support team, Michael Pohl and Dennis Tholema.
According to Büchert, the goal of the overall six-day program is to provide a fresh approach to preparing a technical staff to support artistic endeavors. "We wish to develop a new mindset with all the people involved. Everybody needs to be challenged, and everybody participates cooperatively to realize the artistic vision."
For Bob McCarthy, the unique partnership with Roskilde Festival connects directly with Meyer Sound's longstanding approach to end-user education. "The approach of Meyer Sound historically has been enabling users to have ultimate creative control. We want them to be as informed as possible not just about the specifics of the products, but also about the physics involved and the challenges that come with large festival sound."
McCarthy points out that, although the festival's own technical staff will play a key operational and support role, initially the system design and tuning will be handled by Meyer Sound. Nevertheless, he adds, "showing [festival tech crews] how we design the systems invites them to be part of the process. Even though they are not making the decisions, they are watching over our shoulders, learning what we are doing and why. This enables them to be more involved collaboratively as we move into the future of this project."
The goal, says McCarthy, is to prepare for full involvement during the festival run. "I want them to take away a feeling of not only being a better educated engineer, but also knowing that they were part of a team that delivered something powerful and creative."
For Büchert the goal of Roskilde Festival Technical Training education reaches out to encompass the experience of the audience as well. "Ultimately, this is all about bringing people together, about closing the gap between the performer and the audience. The Meyer Sound products certainly help with that, but our people are the other key to making sure the festival becomes a complete artistic and emotional experience."
The 2018 Roskilde Festival runs from June 30 to July 7 and will offer 175 musical acts, spectacular visual arts and special events. About 130,000 visitors are expected to attend.
You must be logged in to add more than four items to your comparison list.
Register today!
With a free My-iQ account, you'll be able to keep track of the latest updates and event notifications from your favorite AV manufacturers, manage your own projects and discover new pro-AV products.
Thank you!
Someone will be in touch with you shortly.
McCann Systems
290 Fernwood Avenue
Edison, NJ 08837
USA
1-888-414-3806
www.mccannsystems.com
Request more information from a dealer near you
Request more information from a dealer near you