Pro AV Catalog
Manufacturers
PRODUCT CATEGORIES
Matching Keywords
Model Numbers
Meyer Sound Debuts Svelte, UP-4slim UltraCompact Installation Loudspeaker
Posted on Thursday, May 24, 2018
Meyer Sound has introduced the UP-4slim ultra-compact installation loudspeaker, a slender new solution for applications that demand impeccable performance and exceptional power-to-size ratio together with elegant aesthetics. The UP-4slim incorporates Meyer Sound's exclusive IntelligentDC technology, integrating the inherent sonic advantages of self-powered loudspeakers with the installation ease of low voltage systems. It is the first IntelligentDC multi-way loudspeaker to be housed in an all-aluminum enclosure.
"Today's high-end installation market is driven almost as much by appearance as by performance, and the UP-4slim makes no compromises on either point," says Pablo Espinosa, vice president of R&D and chief loudspeaker designer for Meyer Sound. "When surface mounted, its understated appearance blends discreetly with any room décor, and where soffit mounting is preferred it will slide into tight spaces where other loudspeakers offering comparable performance simply won't fit."
The UP-4slim is a three-way system comprising two 4-inch cone drivers, a 1-inch metal dome tweeter, a three-channel amplifier and dedicated signal processing. The two cone drivers work in parallel at lower frequencies, with one rolling off in the midrange to prevent comb-filtering effects. The high-frequency driver is mounted on a conical waveguide to produce a smooth and consistently wide 100-degree dispersion pattern. The integral three-channel amplifier produces 500 W total output power.
The UP-4slim's operating frequency range is 65 Hz to 18 kHz, and the aluminum enclosure is ported, damped and braced to minimize resonance while maintaining uniform response to the lower frequency limit. Real-world linear peak acoustic output is 110 dB SPL using unfiltered pink noise.
As with the other fourteen loudspeakers in the IntelligentDC range, the UP-4slim receives balanced audio signal and 48 V DC from a remote, rack-mount MPS-488HPpower supply and signal distribution unit. Connections are via a single 5-conductor cable (e.g. Belden 1502) with termination on a 5-pin Phoenix connector. Conduit for the cabling is not required in most jurisdictions worldwide. The optional RMS Remote Monitoring System provides a display of loudspeaker operating status on a Windows or Mac computer.
The internal components of the UP-4slim are identical to those in Meyer Sound's highly successful UP-4XP, which is housed in a slightly larger, wood-based enclosure. However, the dedicated signal processing in the UP-4slim has been modified and refined to attain optimum performance in the slimmer aluminum housing.
The UP-4slim measures 15.90 inches high, 4.29 inches wide and 5.69 inches deep (404 mm x 109 mm x 145 mm). Weight is 14 pounds (5.9 kg). The UP-4slim may be installed using the optional U-bracket or mounting yoke. The M8-threaded top and bottom rigging plates also can be fitted to the optional external pole mount for portable applications.
Other options include custom color matching and weather protection for outdoor installations. Applications for the UP-4slim include foreground/background music and paging in commercial installations, delay and fill systems in performance venues, and portable systems for smaller rooms. It is also ideal for deployment in Meyer Sound's Constellation active acoustic system. The UP-4slim will start shipping in June.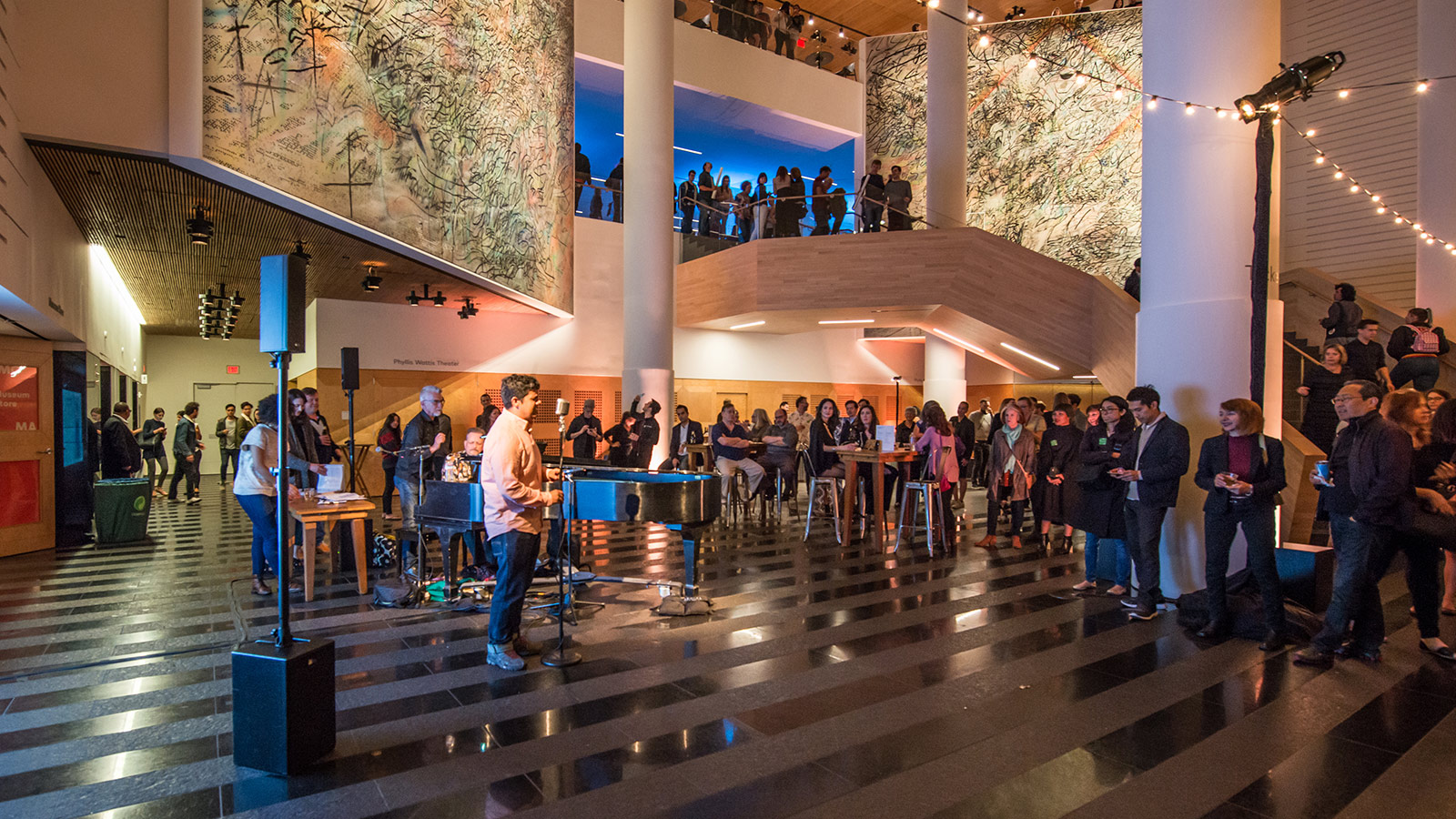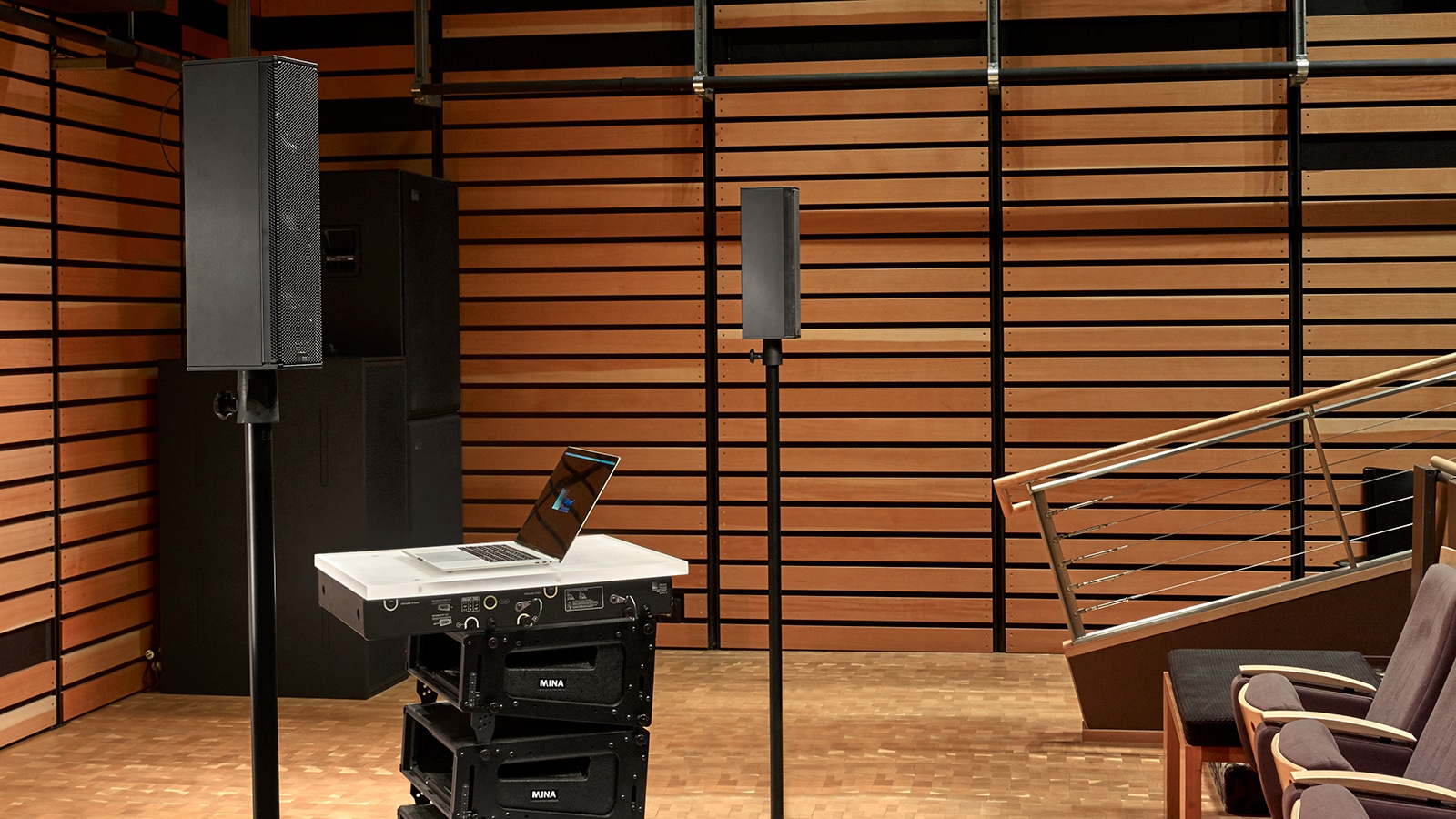 You must be logged in to add more than four items to your comparison list.
Register today!
With a free My-iQ account, you'll be able to keep track of the latest updates and event notifications from your favorite AV manufacturers, manage your own projects and discover new pro-AV products.
Thank you!
Someone will be in touch with you shortly.
McCann Systems
290 Fernwood Avenue
Edison, NJ 08837
USA
1-888-414-3806
www.mccannsystems.com
Request more information from a dealer near you
Request more information from a dealer near you