Pro AV Catalog
Manufacturers
PRODUCT CATEGORIES
Matching Keywords
Model Numbers
Sounds of the Summer of Love Coming to San Francisco's Golden Gate Park - Meyer Sound LEOPARD System to Power Free Summer Solstice Concert
Posted on Tuesday, June 13, 2017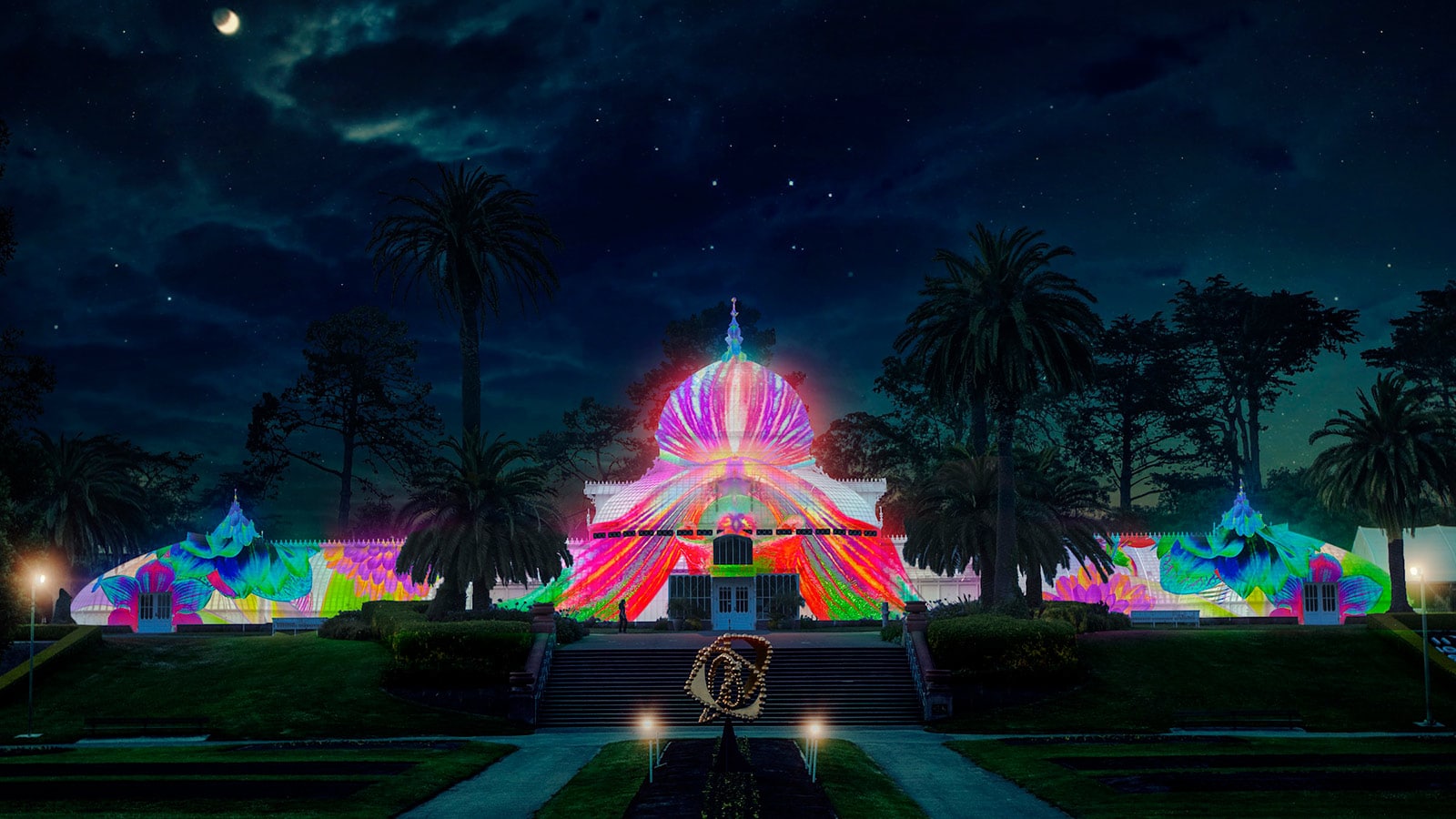 The sounds of the Summer of Love will be heard 50 years later throughout Golden Gate Park as part of the Grand Lighting and Surrealistic Summer Solstice Concert on June 21. Meyer Sound has partnered with the San Francisco Conservatory of Flowers as its official sound partner for their nightly illumination as part of Meyer Sound's year-long Summer of Love celebration.
In 1967, John Meyer was tapped by Steve Miller to develop a better sound system for the blues rocker's Monterey International Pop Festival performance. While it would be another decade before Meyer Sound was formally founded, this formative period laid the cornerstones for a company that would blaze sonic trails, and provide innovative audio experiences, decade after decade. In that same Summer of Love, John also met his future wife and business partner, Helen, who are celebrating their sonic love story this year.
"The Conservatory of Flowers has developed a creative concept for celebrating the Summer of Love and sharing the sounds of San Francisco from that period," says Meyer Sound executive vice president Helen Meyer. "This event will recapture some of the sound and spirit of that magical time and will feature many talented Bay Area artists. We are excited to be part of this Bay Area tribute to the Summer of Love."
The free concert will be powered by a LEOPARD system from the Bay Area's McCune Audio/Video/Lighting.
The free Surrealistic Summer Solstice Concert takes place in Golden Gate Park on JFK Drive at the Conservatory of Flowers from 6pm until 10pm, with the Grand Lighting starting at approximately 9:15pm. The event includes performances by many Bay Area artists performing songs of the era as well as a psychedelic light show by Obscura. Register at the Eventbrite page to confirm your attendance.
You must be logged in to add more than four items to your comparison list.
Register today!
With a free My-iQ account, you'll be able to keep track of the latest updates and event notifications from your favorite AV manufacturers, manage your own projects and discover new pro-AV products.
Thank you!
Someone will be in touch with you shortly.
McCann Systems
290 Fernwood Avenue
Edison, NJ 08837
USA
1-888-414-3806
www.mccannsystems.com
Request more information from a dealer near you
Request more information from a dealer near you