Pro AV Catalog
Manufacturers
PRODUCT CATEGORIES
Matching Keywords
Model Numbers
Meyer Sound Founder Returns to Monterey with LEO Family for Iconic Festival's 50th Celebration
Posted on Monday, June 26, 2017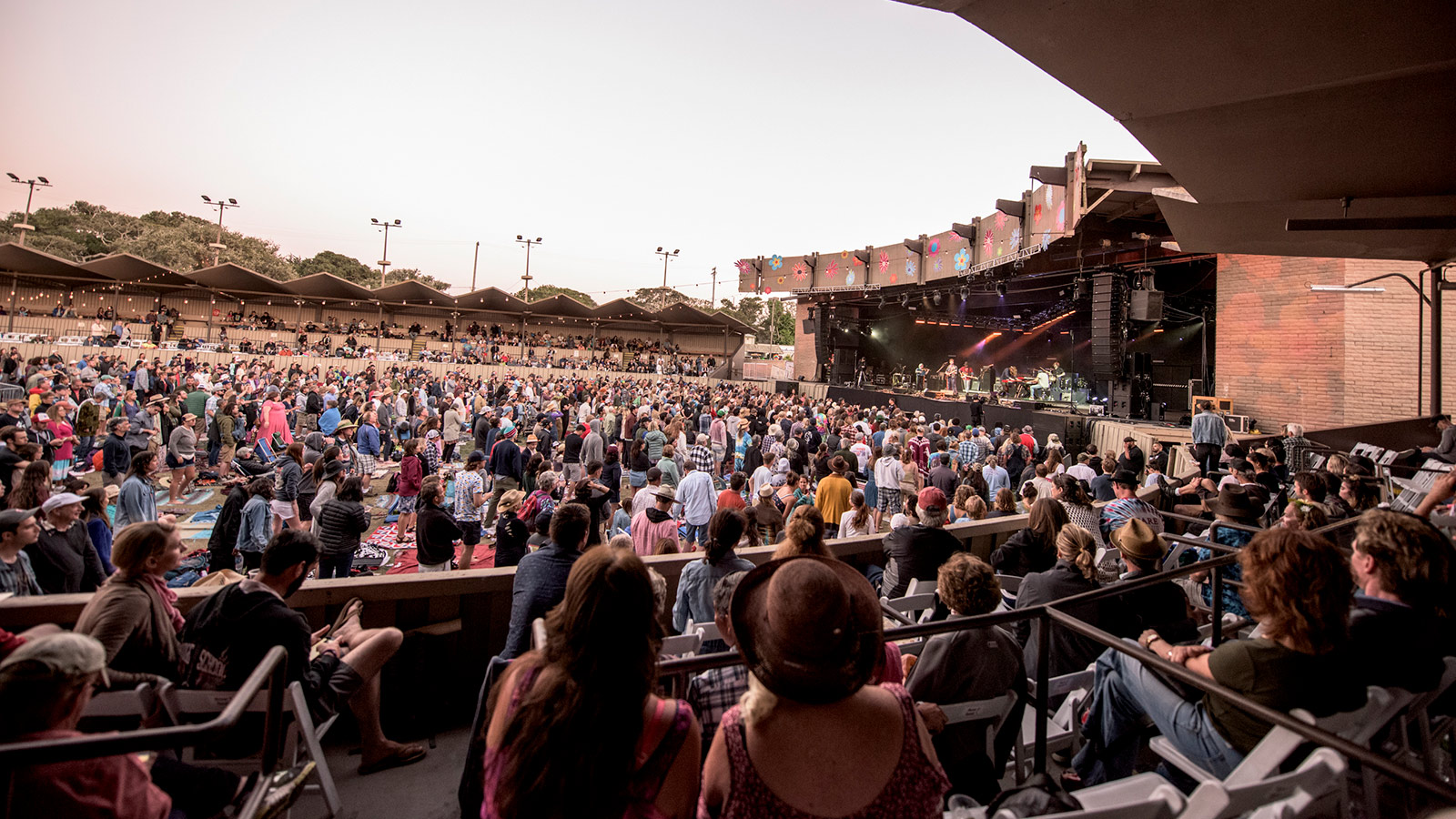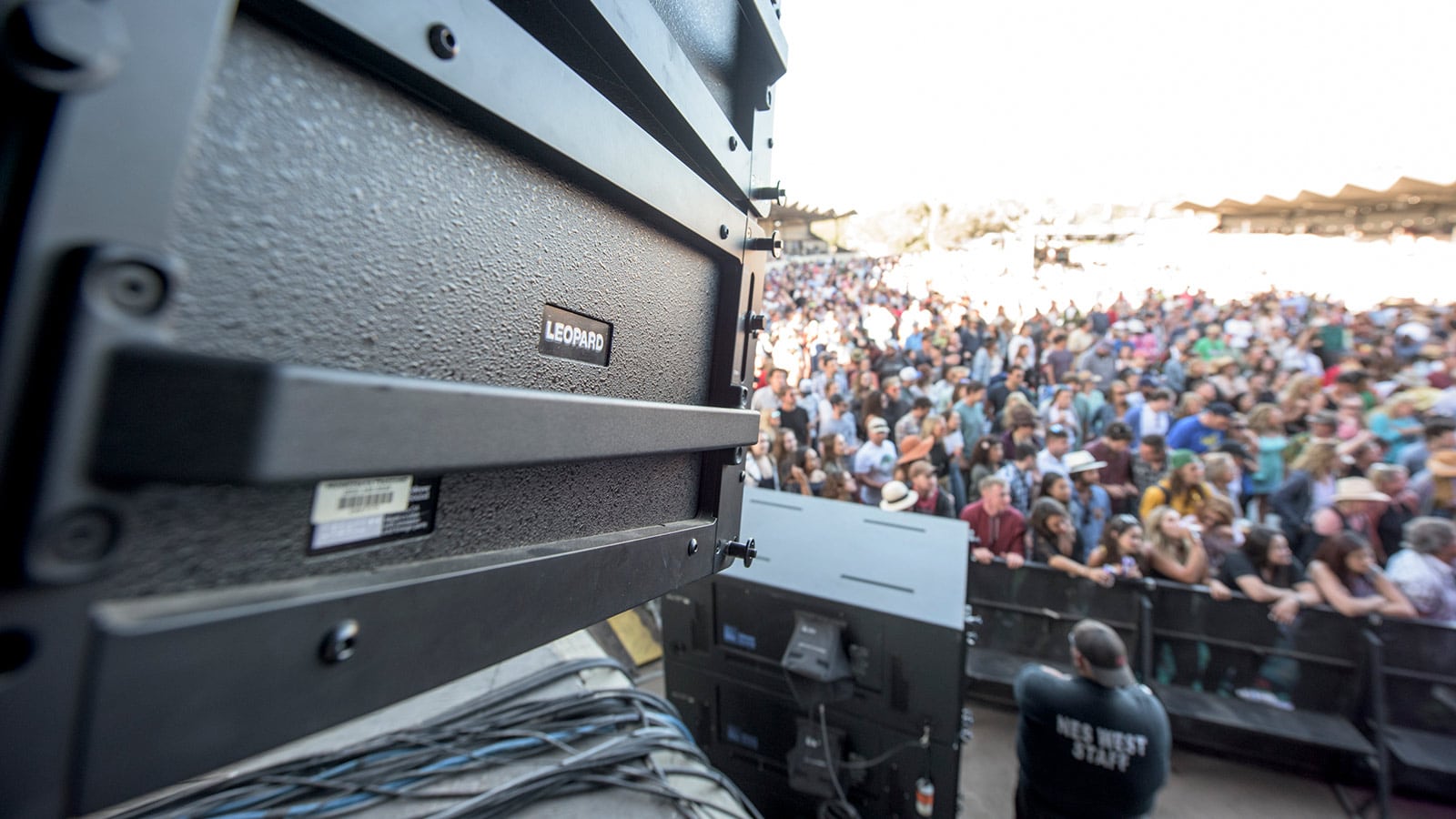 In June of 1967, a young John Meyer traveled from Berkeley to a festival site in Monterey where he supervised set-up of the on-stage amplifier systems he had designed – in a last-minute rush – for a relatively obscure blues-rock guitarist named Steve Miller. Fifty years later to the day, Meyer returned to Monterey, this time confident in knowing an entire commemorative festival would be heard through a LEO Family linear reinforcement system designed and built by his company, Meyer Sound.
The Monterey International Pop Festival launched 1967's "Summer of Love," an auspicious time when John Meyer not only met his future wife and business partner, Helen, but also realized that his passion for sound would be channeled into an exploding new market for high-level concert reinforcement.
"At that time it was all brand new, with this whole new style of music just coming out of the woodwork," Meyer recalls. "I realized that we would have to start building a whole new generation of equipment that could cope with this level of outdoor festival, systems that could be not just loud but also articulate. Monterey really opened things up. It was an important event, and I knew it was not going to fade away."
This year's event, officially titled Monterey International Pop Festival Celebrates 50 Years, was jointly produced by Another Planet Entertainment and Goldenvoice in association with the Monterey International Pop Festival Foundation. Meyer Sound was chosen as the official sound partner.
Helen Meyer did not attend the 1967 festival, but she shares in the excitement of the anniversary gathering. "It's very special," she says. "It's almost surreal. It feels great to have the system all Meyer Sound, and to know that what started with one small stage system inspired John to create this amazing array of equipment we have now, and to know all these new bands will be experiencing it."
Another Planet's Gregg Perloff stressed that ensuring great sound was a top priority. "Sound is so important in a setting like this, and we wanted to make sure it would be perfect. We are an independent entertainment company based in Berkeley, and fortunately the world's top sound equipment manufacturer happens to be another Berkeley-based independent company. Meyer Sound proved to be an ideal partner for this year's return."
One important goal for the production team was to revive the spirit — the "vibe" – of the 1967 event while still recognizing the music of today's younger artists. One solution was to keep a unified focus at a single stage.
"At other big festivals you have people running all over to see different acts at different stages," Perloff notes. "Here, everybody comes together at one stage. It may mean something different to each person, but at least everybody has the opportunity to join together to hear all this fabulous music at the same time."
Legendary folk-rock impresario Lou Adler, a pivotal figure in the 1967 festival and also involved in this year's event, is well aware of the changes brought about by that first seminal festival. "I'm proud of the fact that we treated all the artists with great respect, the way they should be treated, both on stage in performance and within the industry. And the fact that we are still talking about Monterey Pop fifty years later, I'm proud of that as well."
For his part, John Meyer was gratified to find that the way audiences respond to good music as heard through a good sound system has not changed over the last half century. "When these young bands get on stage and the crowds move forward – a mixture of younger and older fans – you can tell they are really engaged. They are not just observing something from the past. Yes, in some ways it's a different scene now, but there's still that same enthusiasm, the same excitement."
Headline acts for the 2017 festival included Jack Johnson, Leon Bridges, Norah Jones, Father John Misty, Gary Clark, Jr. and Regina Spektor. Michelle Phillips of the Mamas and the Papas – a group central to the original festival – made a guest appearance with The Head and the Heart. Three billed acts also featured 1967 veterans: Booker T. Jones with his Stax Revue (he backed Otis Redding), Eric Burdon and the (new) Animals, and the Grateful Dead's Phil Lesh with his Terrapin Family Band. As an appropriate echo of Steve Miller's "proto-Meyer" stage system of 1967, Lesh played through a custom amplification rig largely based around Meyer Sound components.
The main PA system at Monterey 2017, supplied by UltraSound, was anchored by main front arrays of 12 each LEOPARD line array loudspeakers with two per side MSL-4 loudspeakers as outfill. Bass was supplied by eight 1100-LFC and four 900-LFC low frequency control elements with six additional LEOPARD as front fill. The artist foldback system comprised 12 MJF-210 stage monitors, five 700-HP subwoofers, four MSL-4 for side fill, and one CQ-2 as drum fill top. The small Garden Stage, active only when the main stage was quiet, deployed a system with four CQ-1 loudspeakers, four 700-HP subwoofers and six UM-1 stage monitors.
You must be logged in to add more than four items to your comparison list.
Register today!
With a free My-iQ account, you'll be able to keep track of the latest updates and event notifications from your favorite AV manufacturers, manage your own projects and discover new pro-AV products.
Thank you!
Someone will be in touch with you shortly.
McCann Systems
290 Fernwood Avenue
Edison, NJ 08837
USA
1-888-414-3806
www.mccannsystems.com
Request more information from a dealer near you
Request more information from a dealer near you