Pro AV Catalog
Manufacturers
PRODUCT CATEGORIES
Matching Keywords
Model Numbers
Meyer Sound LEOPARD Hits the Sweet Spot at Victoria's Royal Theatre
Posted on Thursday, November 16, 2017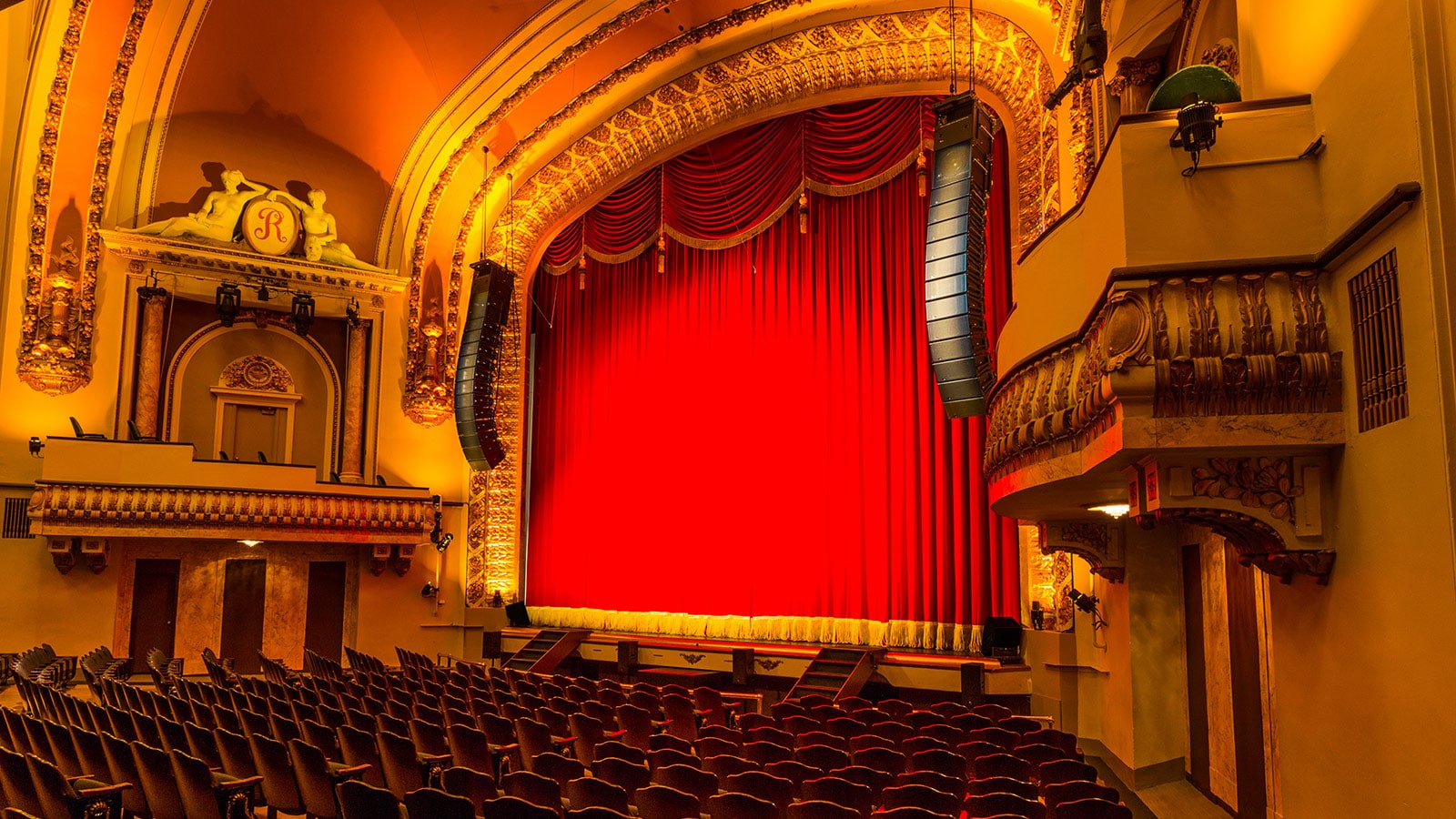 The Royal Theatre in Victoria, British Columbia has upgraded its in-house production audio with installation of a new Meyer Sound system with LEOPARD compact line array loudspeakers. According to the theatre's 30-year veteran technical director, Blair Morris, the move up to LEOPARD was largely a matter of patiently awaiting the Meyer Sound LEO Family solution that offered just the right fit.
"We've had three iterations of Meyer Sound systems in the theatre over the last 27 years, starting with MSL-3 loudspeakers in 1990," he says. "Each was state of the art for its time, and each better than the one before. We had considered other line array solutions, but held off when we were given advance notice about LEOPARD. We expected it would be the perfect fit, and it was."
Morris noted that the century-old architecture of the 1,416-seat auditorium left little room to the sides of the proscenium, dictating a line array with a slender profile. "We'd had some of the LYON systems come in with rock tours and the results were spectacular," he explains, "but they were just a bit too wide and the number of boxes needed for uniform coverage would result in power overkill. Also, we had used the smaller MINA arrays with great success in the McPherson Theatre – a 750-seat venue we also manage. But MINA wouldn't give us the power we need to host the rock shows. So LEOPARD hit the sweet spot for us on all counts – size, coverage, poer and sound quality."
The new system's main left and right arrays each comprise 12 LEOPARD compact line array loudspeakers flown under two 900-LFC low frequency control elements. Deep bass is bolstered by dual floor-standing 1100-LFC low frequency control elements, with four UPJ-1P and four UPM-1XP loudspeakers deployed as, respectively, front apron and under balcony fills. Six UPA-1P loudspeakers and two USW-1P subwoofers are available for on-stage effects or foldback, with system drive and optimization supplied by two Galileo GALAXY loudspeaker processors. The Meyer Sound loudspeakers were supplied by Pacific Audio Works and installed by the theatre's own crew under the direction of Assistant Technical Director and Head of Audio Warren Busby.
"For a house PA, we didn't skimp at all," Morris continues. "There's nothing coming through the door that we can't handle, from the most extreme rock show to a symphony pop concert."
Morris is particularly pleased with the uniformity of front-to-back coverage. "That was critical for us because we can't use sheer volume to throw to the back seats. For example, with the symphony pops, if some seats are not getting the reinforced portion of the program, you can't just increase raw volume because that would overpower the acoustic orchestra in other seats. The LEOPARD system lets us balance reinforced sound with the orchestra everywhere. But the next night we can turn around and do a rock show with all the level we need."
Morris admits they were leaning toward a Meyer solution, but in the interests of due diligence and to meet requirements for competitive bidding, they did hold a two-day comparison test with LEOPARD and a leading competitive system.
"The other system was worthy competition," Morris acknowledges. "It was back and forth in the listening sessions with recorded music. But then we moved into live music. We brought out our nine-foot Steinway, mounted our Earthworks microphone system, and from that point it was no question. The LEOPARD arrays just responded better across the whole spectrum, and that's important because of the wide variety of music performances we present here."
Shawn Hines of GerrAudio, Meyer Sound's Canadian distributor, commented, "Meyer Sound has a long relationship with the Royal Theatre and at Gerr we're thrilled with this latest system upgrade."
The Royal Theatre is the permanent home for the Victoria Symphony and Pacific Opera. With the Royal also serving as principal venue of the Victoria Jazz Festival, the new LEOPARD system was given a workout earlier this year by Ziggy Marley, Elvin Bishop, and Mavis Staples. More recent touring users include k.d. lang, Jacob Collier, Jesse Cook and the Simon & Garfunkel Story tribute production.
The Royal Theatre's entire audio chain is first-class throughout, with a DiGiCo SD5 mixing console at front-of-house and a DiGiCo SD10 at monitors. The wireless rig offers six channels of Lectrosonics while the wired microphone complement includes top choices from Shure, Sennheiser, AKG, Neumann, Schoeps and others.
First opened in 1913, the Royal Theatre was designated a National Historic Site in 1987 and is known for its elegant rococo and renaissance revival interior. It is operated by the Royal & McPherson Theatres Society.
You must be logged in to add more than four items to your comparison list.
Register today!
With a free My-iQ account, you'll be able to keep track of the latest updates and event notifications from your favorite AV manufacturers, manage your own projects and discover new pro-AV products.
Thank you!
Someone will be in touch with you shortly.
McCann Systems
290 Fernwood Avenue
Edison, NJ 08837
USA
1-888-414-3806
www.mccannsystems.com
Request more information from a dealer near you
Request more information from a dealer near you