Pro AV Catalog
Manufacturers
PRODUCT CATEGORIES
Matching Keywords
Model Numbers
Fort Collins Launches New Music Venue Powered by Meyer Sound LINA Arrays
Posted on Wednesday, February 28, 2018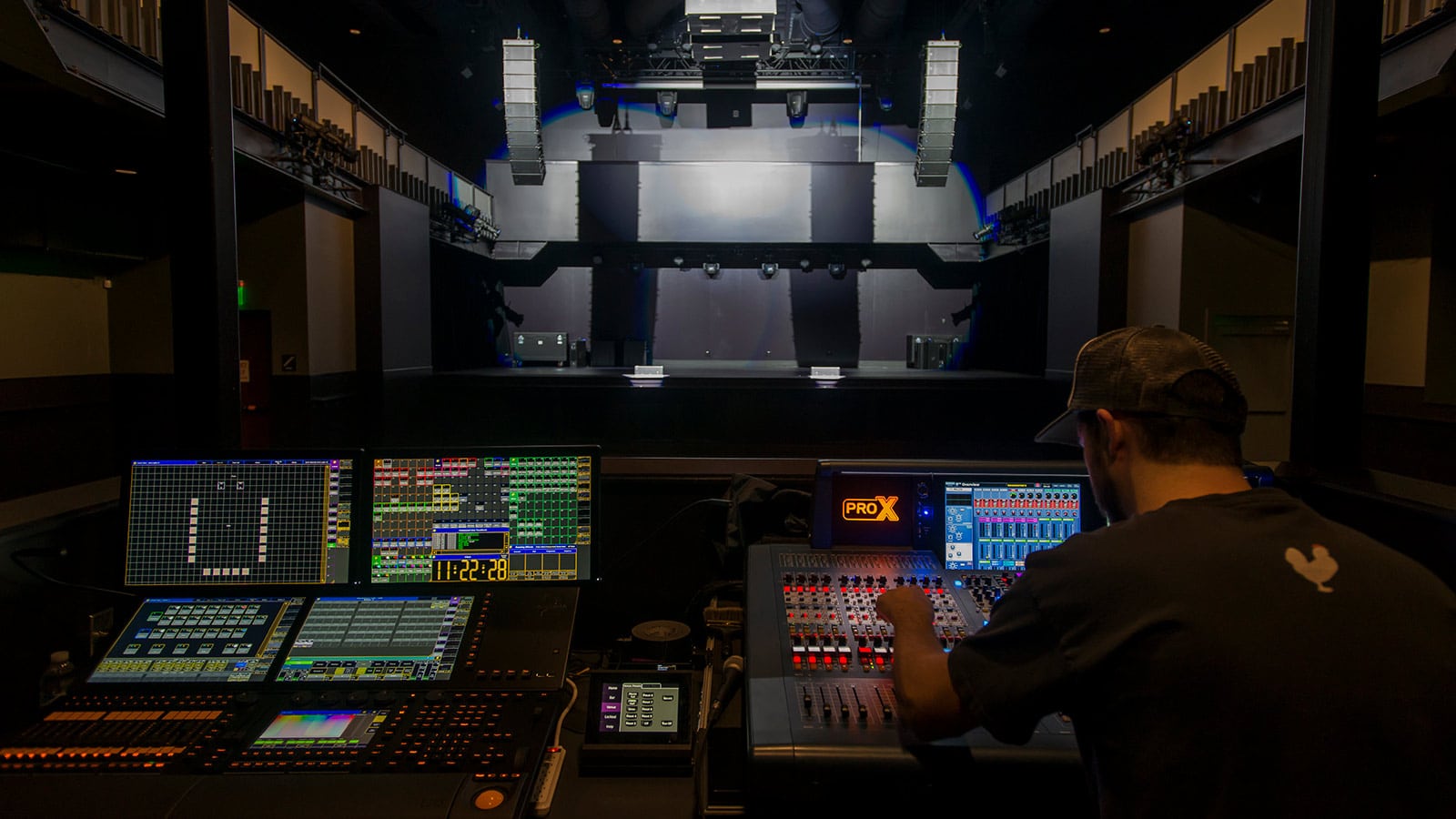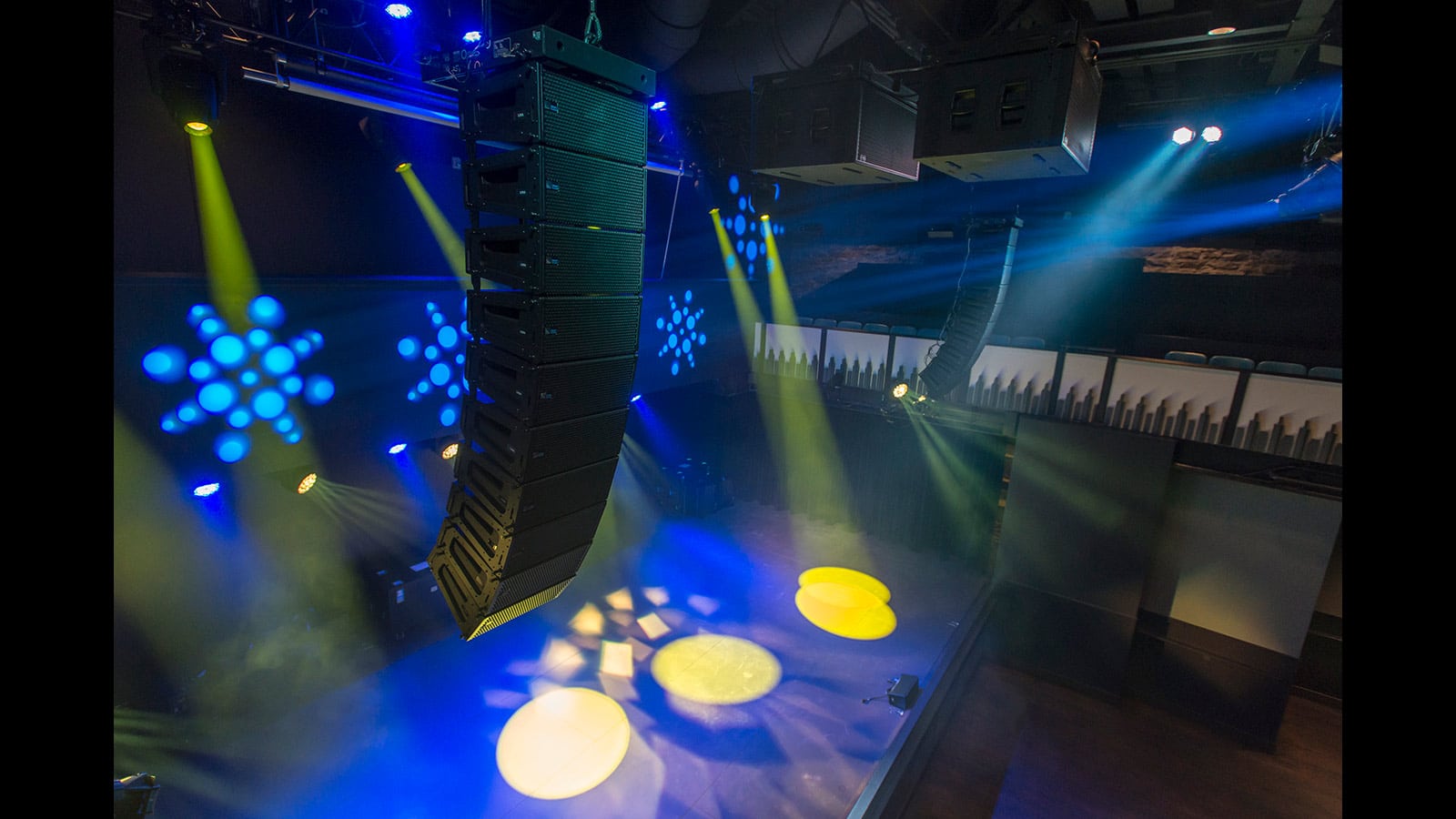 The live music scene in Fort Collins, Colorado has notched up to the next level with the recent opening of Washington's, a 900-capacity venue hosting an eclectic mix of local and national touring acts spanning genres from Americana and indie-rock to funk and zydeco. Dating from 1903 and most recently occupied by a sports bar and grill bearing the same name, Washington's sandstone-walled structure was redeveloped with premium amenities, including world-class lighting and sound. To assure all musical styles will be enjoyed with uncolored clarity, Washington's chose LINA very compact linear line arrays, the newest and smallest member of Meyer Sound's LEO Family.
"There are a lot of different PA options out there, but for the programming and demographic we are targeting here we felt like LINA would be the best fit," says Washington's Production Manager, Kevin Gregory. "Meyer has always been known for its great clarity in the upper midrange, and for making a flat and responsive reference PA that works well with all genres of music. So for a venue like this, LINA makes a lot of sense."
Washington's grand opening in February featured New Orleans jazzman Trombone Shorty, with subsequent bookings including Lucius, Shovels & Rope, Anderson East, Rebirth Brass Band, Shel, and Antibalas Flobots.
"We book predominantly national touring acts so it's important to make sure our systems are rider friendly," notes Laura Wilson, live music manager for the Bohemian Foundation, the owner and operator of Washington's. "Since LINA is brand new, most acts weren't familiar with it yet. But knowing Meyer Sound quality and the acceptance we've had with Meyer at our other venue, we were confident it would work with the clients coming in here."
Most of the system's sonic power comes through dual arrays of 11-each LINA very compact linear line array loudspeakers with deep bass augmented by a pair of 1100-LFClow frequency control elements. Other main system components include two each UPJunior and UPM-1P delay/fill loudspeakers and a Galileo GALAXY network audio processor. The artist foldback system comprises ten MJF-210 low-profile stage monitors. The complete audio package was supplied by Second Opinion Audio (SOA) of Colorado Springs with system design by Bob Langlois and Daryl Porter.
"At this point we've only had a handful of shows, but right out of the box the LINA system performance has been fantastic and I've been really happy with it," concludes Kevin Gregory. "We had DeVotchKa and Karl Denson's Tiny Universe in here last week, and both mixing engineers were really psyched with the coverage in the room and the sonic quality of the PA. For me, as a production manager, that's what's important. I always look forward to that kind of feedback. We're looking forward to having more ears on the system, and dialing it in to make it a great sounding room for artists and patrons alike."
The front end of the main audio system centers around a Midas ProX digital console equipped with a NEUTRON mixing engine. The distributed audio system is built around a Biamp NEXIA platform, and includes a dedicated Meyer Sound MM-4XP miniature self-powered loudspeaker for coverage of an area beneath the stained glass window of George Washington, a beloved fixture retained from the building's previous sports hangout era. The audio system was subcontracted to SOA under an overall audio, video and lighting contract awarded to Barbizon Lighting through the Denver office.
Washington's is one among many projects of the Fort Collins-based Bohemian Foundation, a philanthropic organization "committed to the care and enrichment of our local, national, and global communities." Music is one of four focus areas for the foundation, with live music presentation at Washington's and the nearby Armory venue complementing sponsorship of other music events as well as programs in the schools and a permanent music-oriented exhibit at the Fort Collins Museum of Discovery.
You must be logged in to add more than four items to your comparison list.
Register today!
With a free My-iQ account, you'll be able to keep track of the latest updates and event notifications from your favorite AV manufacturers, manage your own projects and discover new pro-AV products.
Thank you!
Someone will be in touch with you shortly.
McCann Systems
290 Fernwood Avenue
Edison, NJ 08837
USA
1-888-414-3806
www.mccannsystems.com
Request more information from a dealer near you
Request more information from a dealer near you