Pro AV Catalog
Manufacturers
PRODUCT CATEGORIES
Matching Keywords
Model Numbers
Meyer Sound LEOPARD Brings Power and Transparency to Elite Cologne Philharmonic Hall
Posted on Monday, April 16, 2018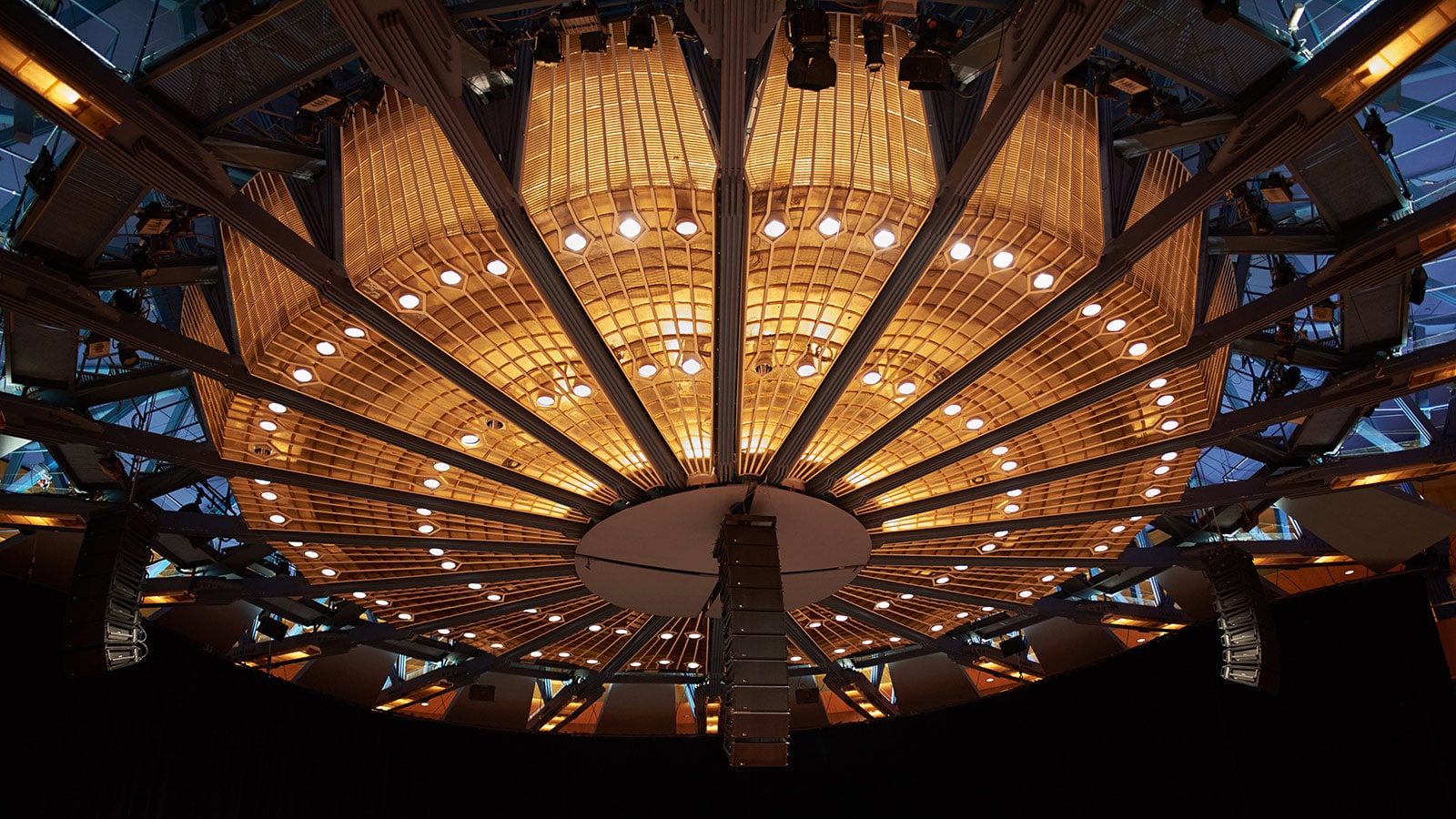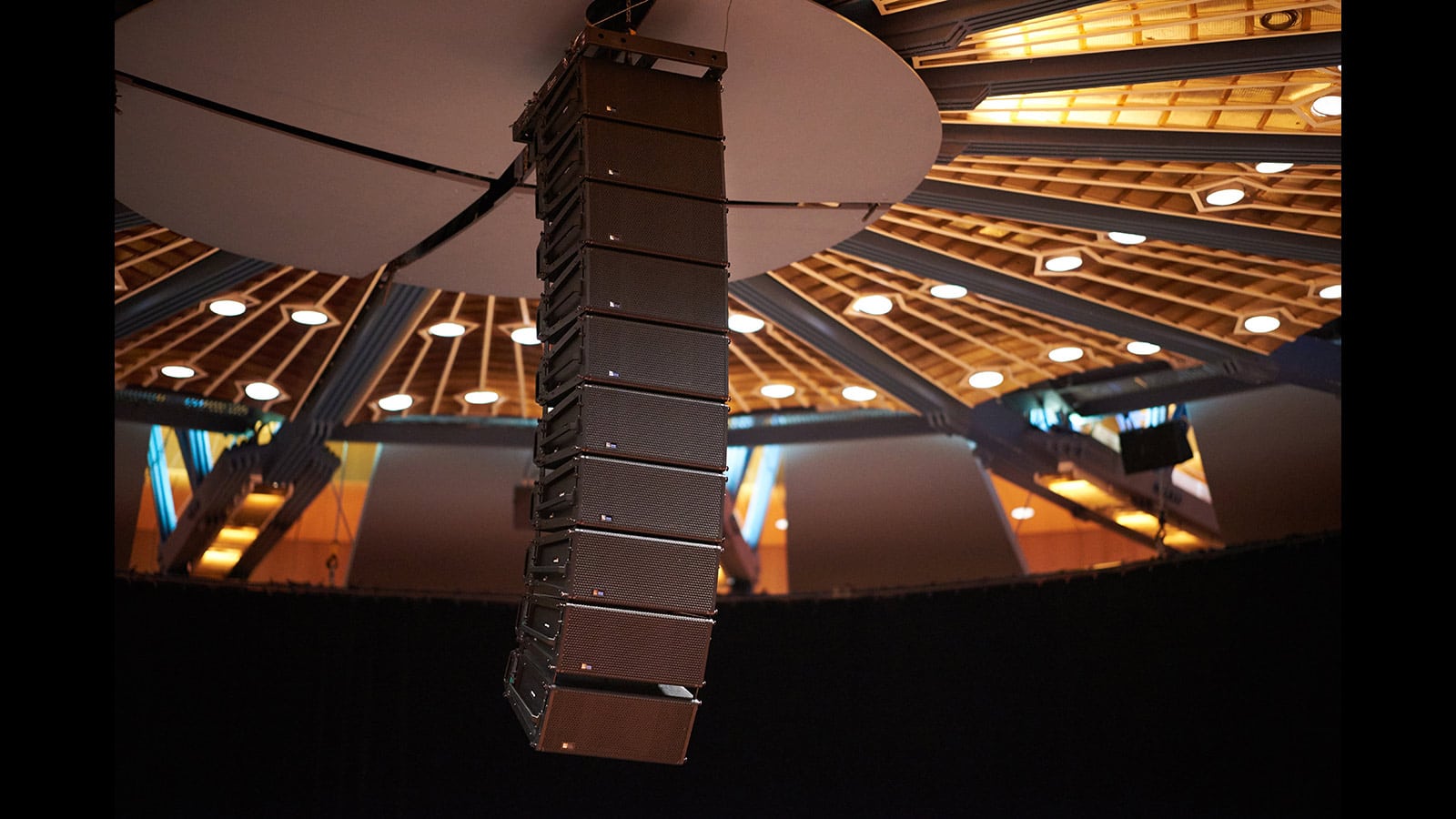 First opened in 1986, Cologne Philharmonic Hall (Kölner Philharmonie) has become a focal point for the thriving musical culture of Germany's Rhine – Ruhr region. In addition to concerts by two resident symphony orchestras, the hall's diverse program also includes jazz sessions, folk and pop concerts, cinema, musicals and children's events. To amplify all programs with transparent fidelity, the hall recently installed a new Meyer Sound reinforcement system based on LEOPARD compact line array loudspeakers.
Since shortly after opening, the Philharmonic Hall started bringing in Meyer Sound rental systems from third-party providers whenever critical quality reinforcement was required. Typical situations were big band concerts produced by broadcaster WDR, as well as for works by modern composers – such as Stockhausen, Eötvös and Kagel – that required clear, linear reproduction of electronic sounds.
"Our wide range of musical performances demand a highly flexible approach to the PA system," says Andreas Hardtke, stage manager of the Cologne Philharmonic. "As our existing PA system had grown old and repairs had become more frequent, we were looking for a future-proof successor system that would meet all our requirements."
For the new loudspeaker evaluations, the hall's technical management set clear guidelines for testing different systems at various in-house events. From the outset, only those internationally recognized manufacturers most frequently required in tech riders were considered. "Our house is used to a large extent by external organizers," continues Hardtke. "Everyone prefers to make use of our PA system for reasons of time and cost. Now we can offer every customer a system ready to play, so a continuous quality standard can be guaranteed for all events. And of course, that standard should be as high as possible."
There were other important logistical requirements. The new system should have almost the same dimensions as the old system, the storage space needed should remain the same, and it should be controlled by digital processing. Also, the loudspeakers had to blend in aesthetically with the hall, and cover all seats at uniform levels without use of delay loudspeakers.
After extensive testing over the past two years, the clear winner emerged. "The management was easily persuaded to invest in quality," says Hardtke, explaining the decision in favor of Meyer Sound LEOPARD. "The system was absolutely convincing when used for a difficult concert."
The system as installed at Cologne Philharmonic Hall, is based on main left-right arrays of seven each LEOPARD line array loudspeakers with 11 LEOPARD at the center. On stage there are two LEOPARD loudspeakers left and right, two 900-LFC low frequency control elements and two UPJ-1P compact VariO loudspeakers. Five UPM-1Ploudspeakers are deployed as near fill, and the entire system is controlled by three Galileo GALAXY network platforms.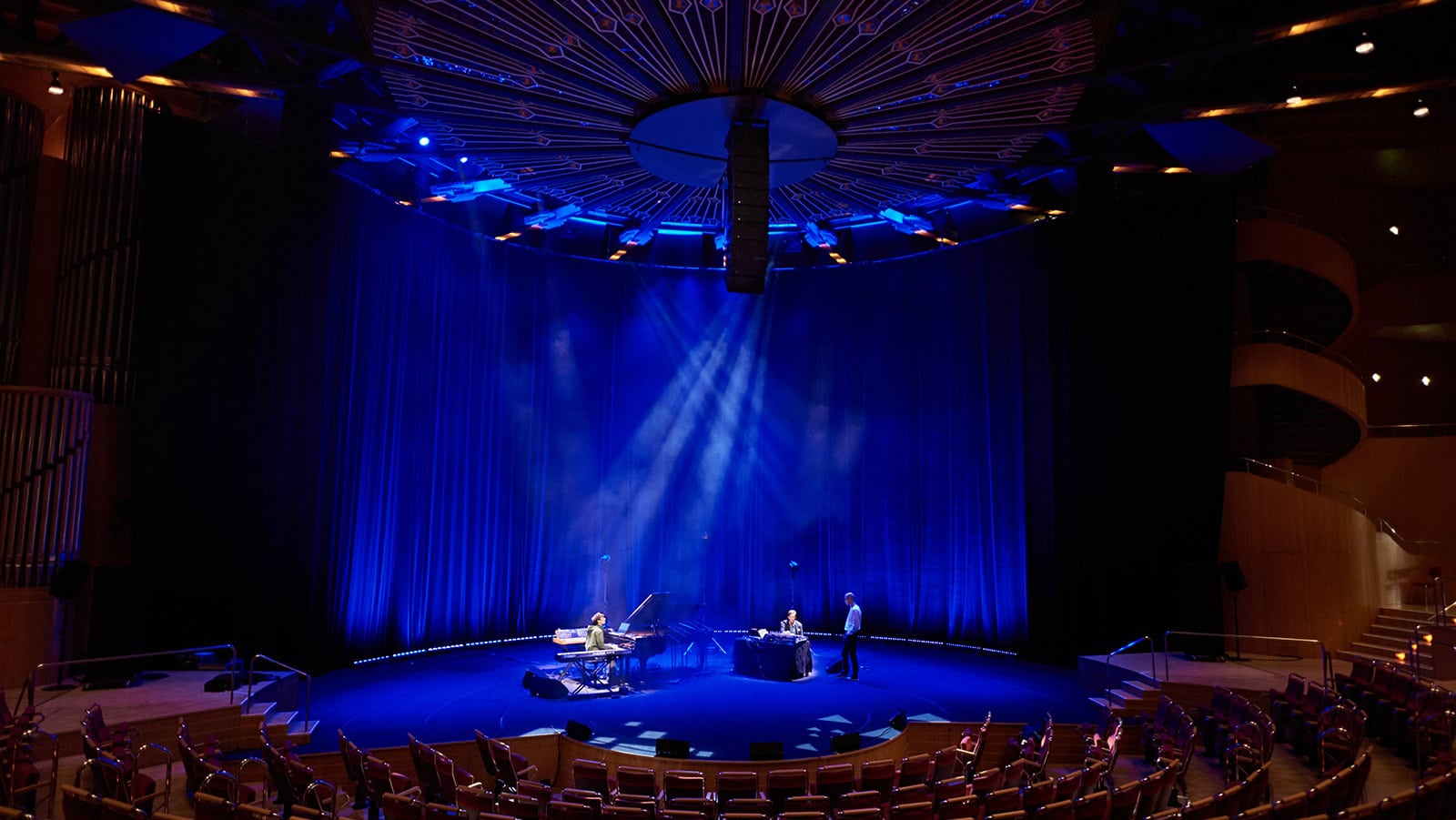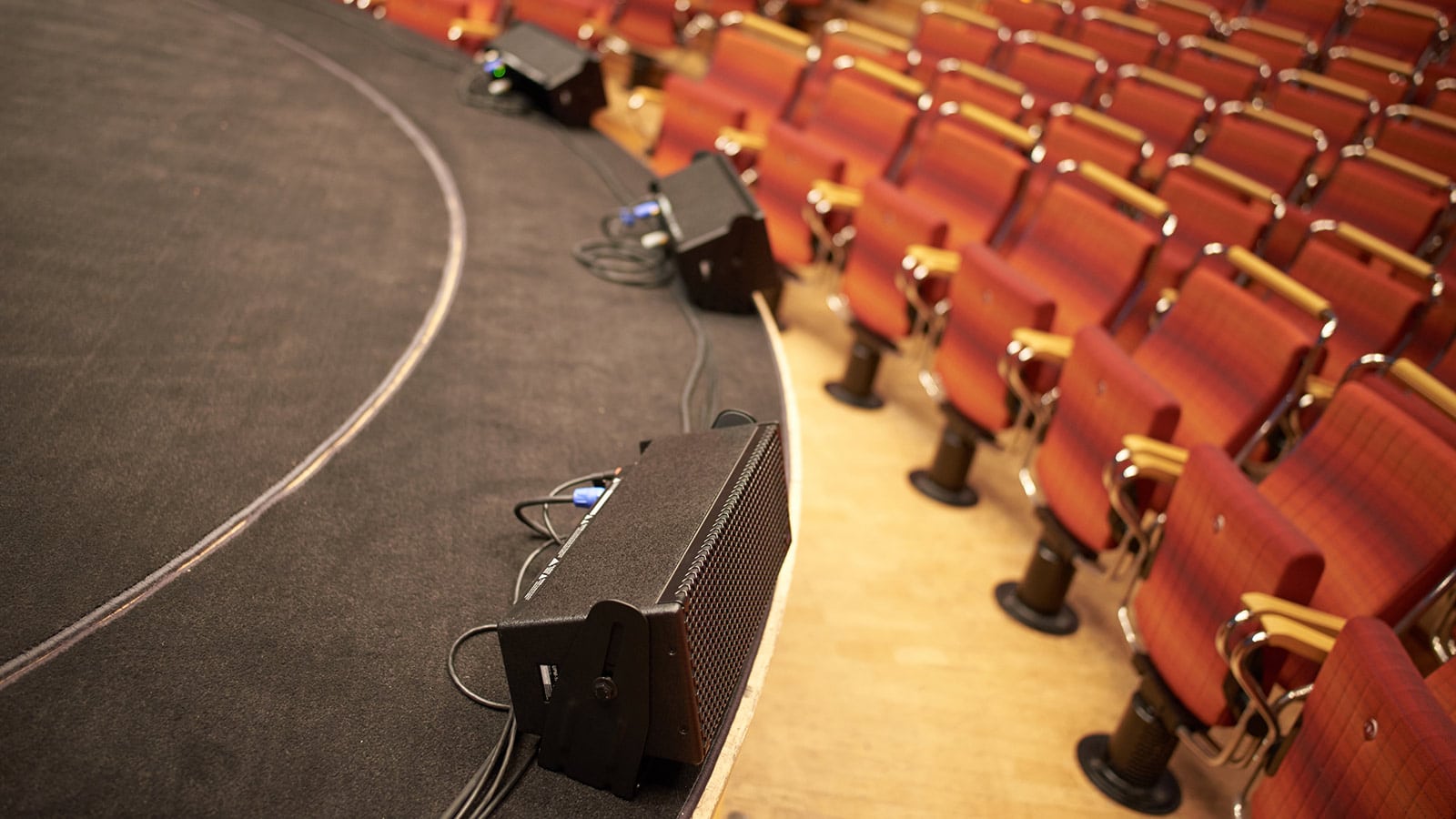 LEOPARD's compact dimensions allow the side arrays to be pulled up into the ceiling when not needed for classical concerts. The center array is placed in a special trolley, carried over the stage and taken by elevator into the cellar. The on-stage systems are easily moveable and can be plugged in and ready to play in minutes.
"We timed the calibration so that we could test different styles of music for three days. The system stayed at the venue, so we could work on it continuously. The Meyer Sound simulation program MAPP XT gave us the positions, angles and heights of the system in advance, so the final installation was not that difficult," adds Hardtke.
"Our principal goal was realization of a system that faithfully reproduces all sounds, and with the new Meyer Sound system we have achieved this. Finally, speech intelligibility is a given. Both the music and the spoken word are precisely localized on the stage, and a grand piano sounds like a grand piano at every place in the hall," concludes Hardtke. "Word has already spread that the Philharmonic Hall now has a sound system that can handle all tasks. We are completely satisfied, as we now have a tool that meets all requirements. The workmanship and performance of the Meyer Sound equipment speaks for itself."
Cologne Philharmonic Hall has a seating capacity of 2000 and hosts approximately 400 concerts annually. The WDR Symphony Cologne and Gürzenich Orchestra Cologne are in residence at the hall.
You must be logged in to add more than four items to your comparison list.
Register today!
With a free My-iQ account, you'll be able to keep track of the latest updates and event notifications from your favorite AV manufacturers, manage your own projects and discover new pro-AV products.
Thank you!
Someone will be in touch with you shortly.
McCann Systems
290 Fernwood Avenue
Edison, NJ 08837
USA
1-888-414-3806
www.mccannsystems.com
Request more information from a dealer near you
Request more information from a dealer near you