Pro AV Catalog
Manufacturers
PRODUCT CATEGORIES
Matching Keywords
Model Numbers
Meyer Sound Granted First Patent on Breakthrough Technology in Bluehorn System Studio Monitor
Posted on Wednesday, July 25, 2018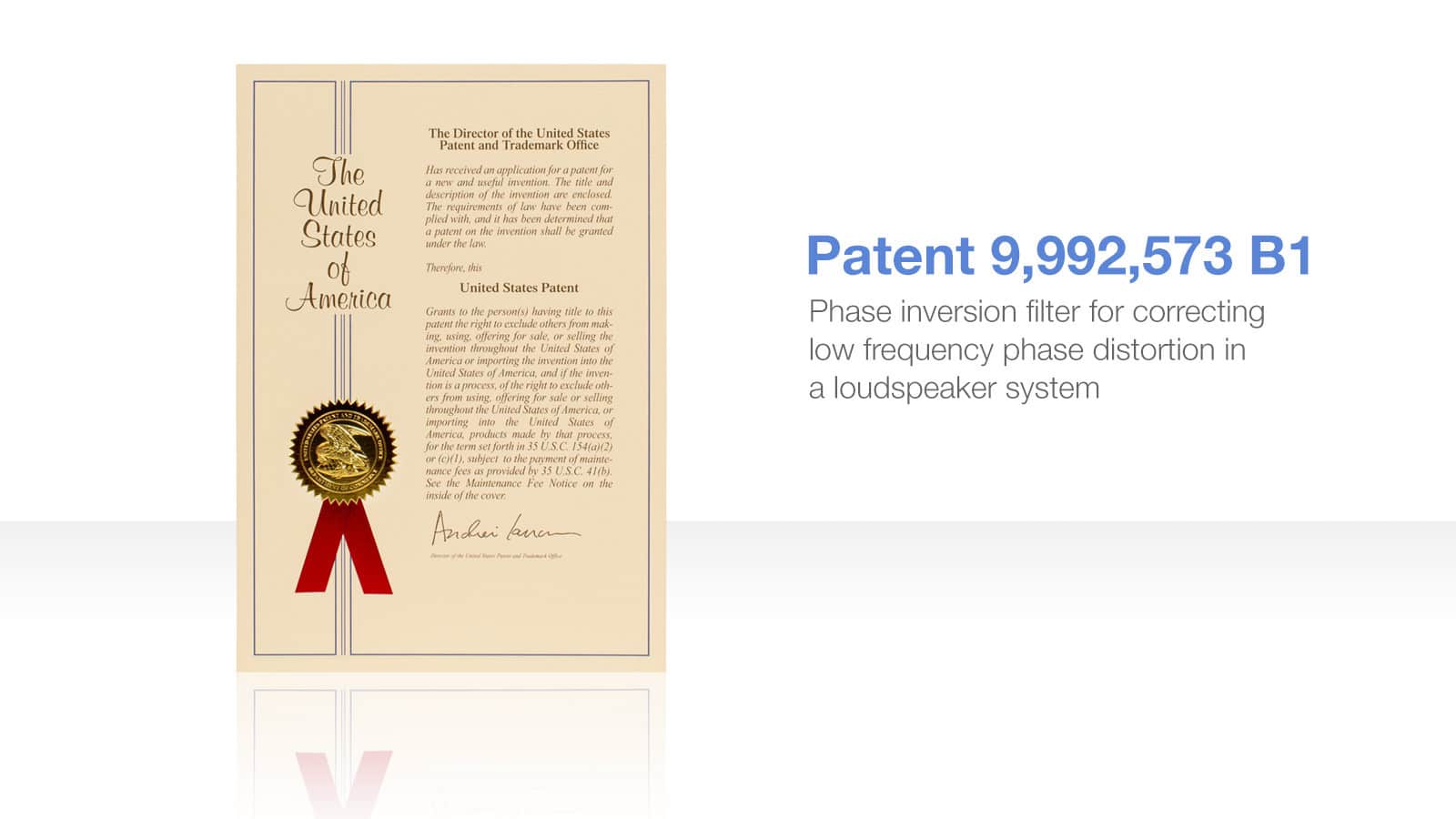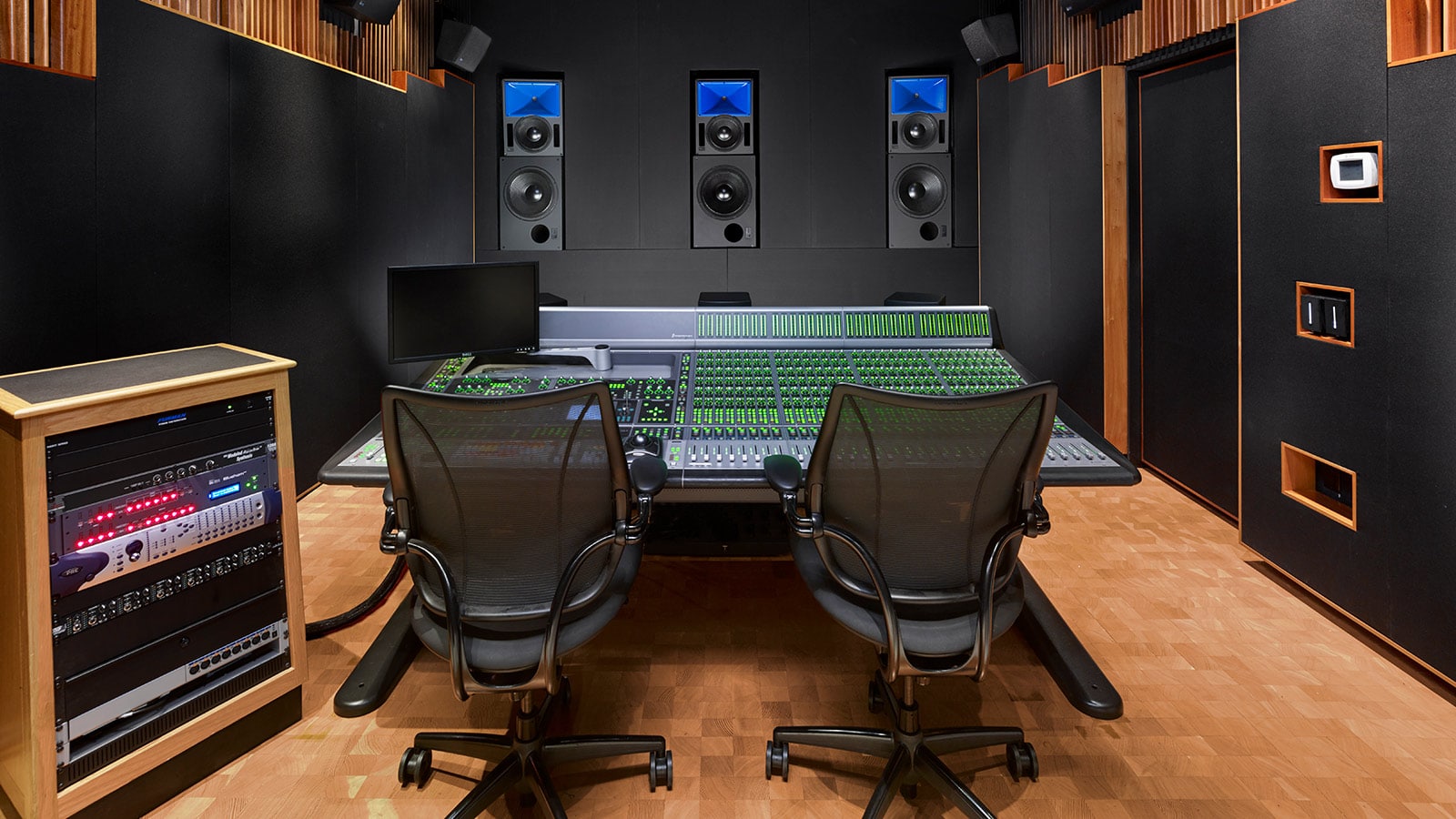 Meyer Sound has been awarded a United States patent on proprietary digital technologies that enable the Bluehorn System to reproduce complex musical signals with absolutely flat frequency and phase response across the full audio bandwidth, an unprecedented achievement in high-power studio monitors.
The new patent, number 9,992,573 B1, is formally titled, "Phase inversion filter for correcting low frequency phase distortion in a loudspeaker system." The award document outlines the digital signal processing techniques involved in canceling out the phase anomalies inherent in all loudspeaker systems due to the physical mass of the loudspeaker drivers and resonance of the loudspeaker enclosures. The patented technology restores the original phase relationships, even at the lowest audio octaves, by applying an inverted phase response.
The patented filter algorithms are hosted in a dedicated hardware processor placed in front of both the two-way, mid-high loudspeaker and the separate low-frequency loudspeaker. The system-specific correction algorithms hosted by the processor were developed by meticulously analyzing all physical and electrical non-linearities throughout the entire system, from 25 Hz to 20 kHz, in order to bring acoustic output – at any level – into phase and frequency alignment with the input signal. Essentially, the digital processing nullifies the non-linearities of drivers and enclosures, resulting in a phase-coherent response previously achieved only by open-air electrostatic headphones with their extremely low mass diaphragms.
"This patent award covers the unique digital technology at the heart of the Bluehorn System, and underscores why it has become such an important tool for audio professionals," says Meyer Sound CEO John Meyer. "Some studio monitors may flatter the program content with potentially pleasing colorations generated in part by phase anomalies, but that is only misleading to the mixing engineer. The Bluehorn System is absolutely true to the input signal, and it retains the same precise phase linearity from a delicate whisper up the highest listening levels that would be prudent for even short-term monitoring."
Complete Bluehorn Systems are available in either stereo or LCR configurations, with each channel comprising a two-way mid-high loudspeaker, a separate low frequency element, and the dedicated digital processing.
Bluehorn System is designed for high-resolution monitoring applications in mid-sized rooms for music recording, cinema post-production, music mastering or other applications requiring the highest accuracy in sound reproduction. Externally, Bluehorn System's two-way component shares the same cabinet footprint, driver dimensions and waveguide configuration as Meyer Sound's Acheron Designer loudspeaker. On the inside, however, it utilizes an upgraded HF driver and new amplifiers with ultra-low noise and distortion.
Among the first users is noted film composer John Powell, who relies on the accuracy of the Bluehorn System monitoring in his Los Angeles-based 5 Cat Studios. "For the work that I do, I need monitor loudspeakers that do not flatter the music at all," he says. "I have no time when working to enjoy what we did right; I need to hear when things are wrong so we can fix them, and I can hear those problems better with the Bluehorns."
You must be logged in to add more than four items to your comparison list.
Register today!
With a free My-iQ account, you'll be able to keep track of the latest updates and event notifications from your favorite AV manufacturers, manage your own projects and discover new pro-AV products.
Thank you!
Someone will be in touch with you shortly.
McCann Systems
290 Fernwood Avenue
Edison, NJ 08837
USA
1-888-414-3806
www.mccannsystems.com
Request more information from a dealer near you
Request more information from a dealer near you