Pro AV Catalog
Manufacturers
PRODUCT CATEGORIES
Matching Keywords
Model Numbers
Meyer Sound IntelligentDC a Smart Move for University of Sussex Lab
Posted on Tuesday, February 28, 2017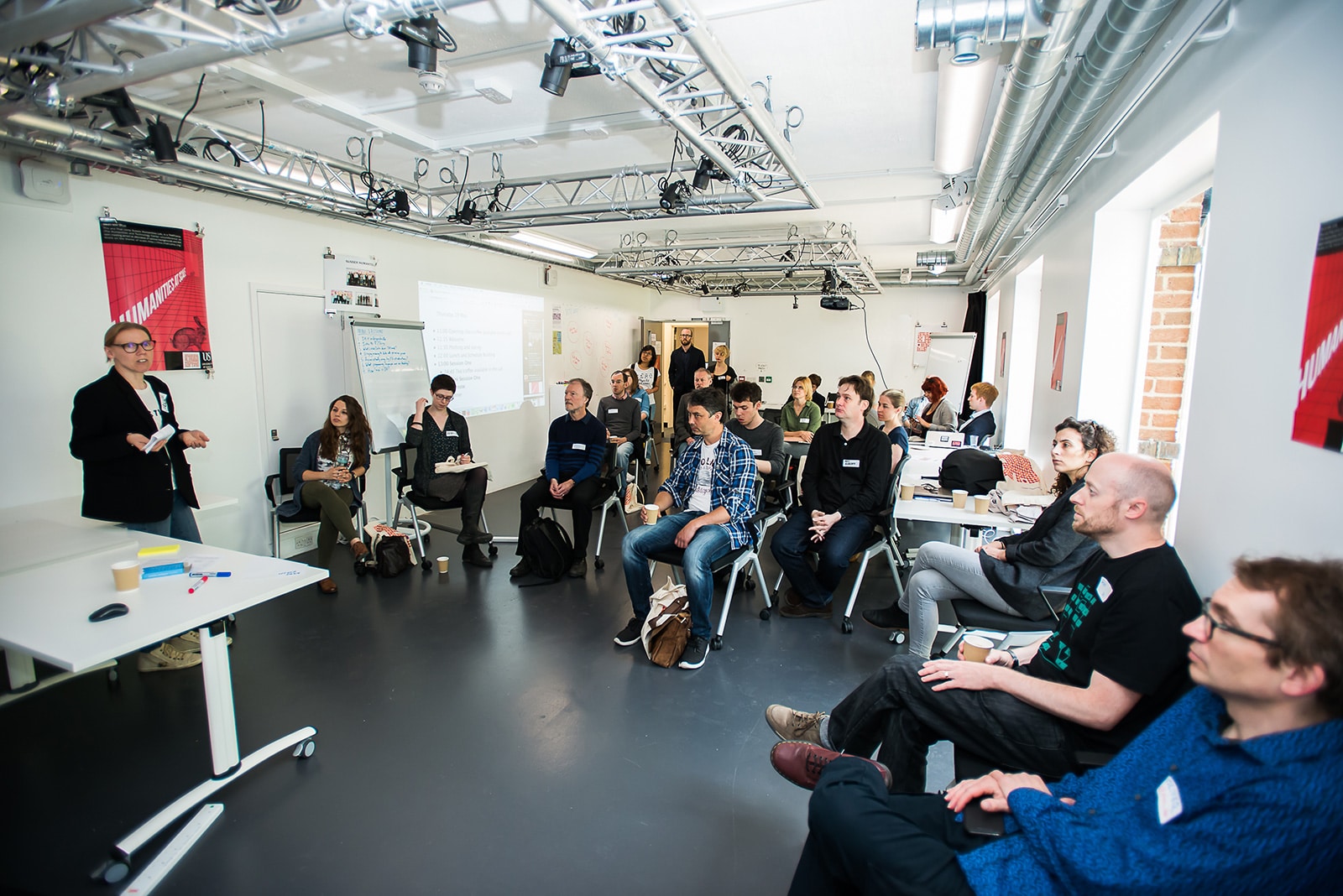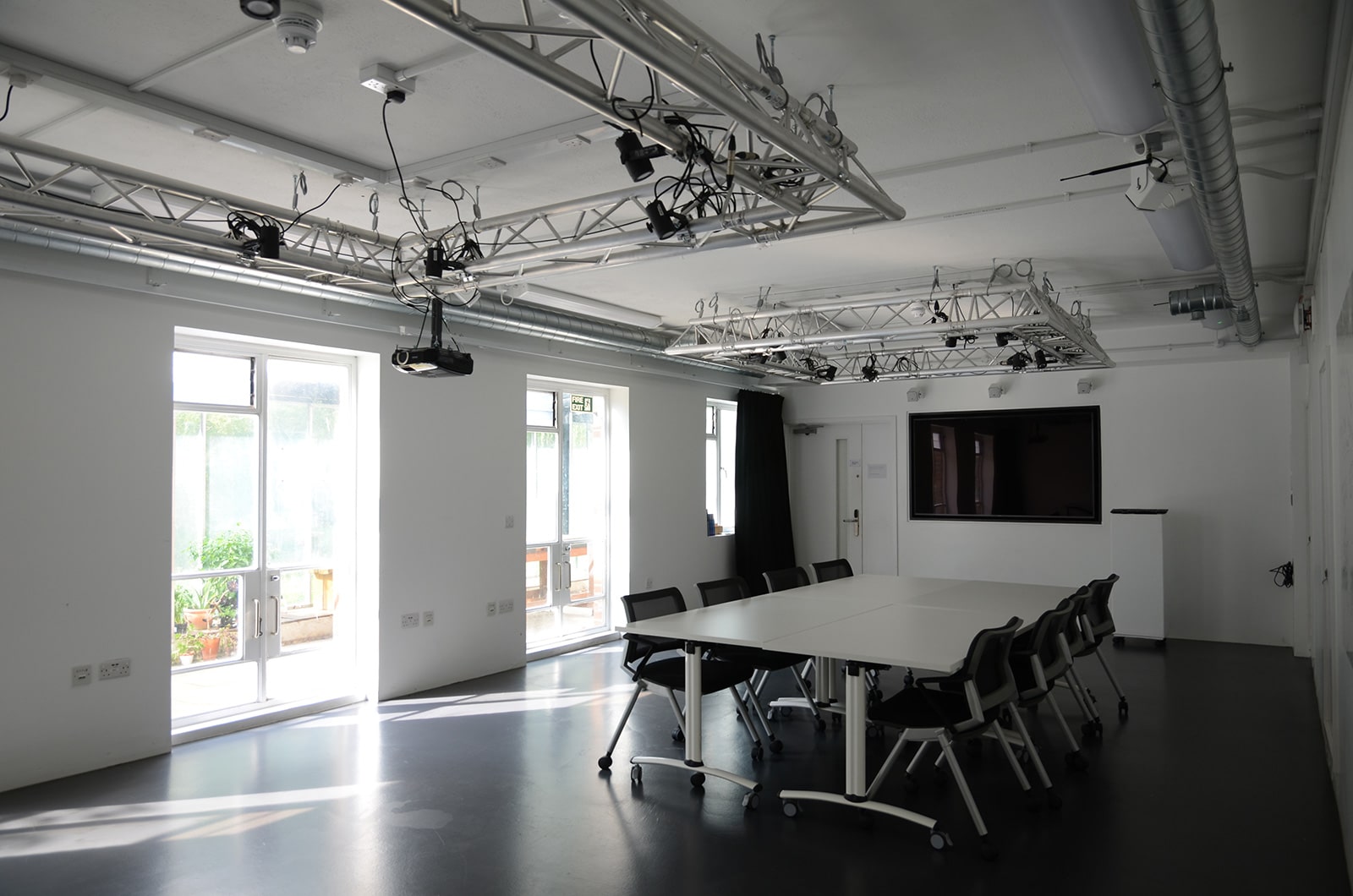 "From concept to installation we had to deal with space limitations, but any detriment to sound quality is not an option for us at Autograph. The Meyer Sound IntelligentDC loudspeakers allowed us to achieve what we had in mind with visual elegance and ease." - Giuseppe MallozziAutograph Sales & Installations
At the University of Sussex in the south of England, the new £3 million ($3.75 million) Sussex Humanities Lab leverages cutting-edge AV systems to revolutionize study of traditional humanities disciplines in light of the digital revolution. Inside this multi-disciplinary research and educational space, the auditory components of digital media are heard through a 7.1 surround system that employs Meyer Sound's exclusive IntelligentDC™ technology, delivering robust and precise audio reinforcement through remarkably compact, self-powered loudspeakers.
The complete audio system was designed and installed by London-based Autograph Sales & Installations under the direction of Giuseppe Mallozzi.
Flexibility, audio quality and a low profile were paramount considerations in the loudspeaker selection, according to David M. Berry, professor of Digital Humanities and co-director of the Sussex Humanities Lab. "The lab was designed from the ground up to be a highly adaptable, multi-purpose space with many different use cases in mind," he says. "We have lectures, film screenings, workshops, game-studies events, sound installations and social gatherings, all of which might use the system in different ways. The Meyer Sound system has fulfilled these assignments admirably, whether maximizing a presenter's voice intelligibility across the room or lending a cinematic feel to film screenings."
Professor Berry admits that he was initially skeptical that the diminutive Meyer Sound MM-4XP self-powered loudspeakers, each essentially a 4-inch cube, would be up to the task. "To be honest, when we were first shown the speakers at Autograph's demo room, I thought they were joking," he recalls. "The speakers are ridiculously small, but when audio was played through them they were quite breathtaking."
The Meyer Sound system comprises seven MM-4XP miniature self-powered loudspeakers and one MM-10XP subwoofer. Each incorporates IntelligentDC technology, with remote DC powering for the internal amplifiers and balanced audio signals supplied by an MPS-488HP power supply and signal distribution unit. IntelligentDC uniquely combines the sonic advantages of self-powered systems with the installation ease of low-voltage systems.
"From concept to installation we had to deal with space limitations, but any detriment to sound quality is not an option for us at Autograph," notes Mallozzi. "The Meyer Sound IntelligentDC loudspeakers allowed us to achieve what we had in mind with visual elegance and ease."
The complete system supplied by Autograph also includes a DiGiCo SD11 digital mixing console, a QSC Q-Sys Core 500 processor for DSP and control, a Denon DNSAV 7.1 processor, Shure QLX-D wireless microphones, a Sony PlayStation 4, a Samsung 4K Blu-ray player and a Samsung 75-inch 4K display.
Established in 1961 and located near Brighton, the University of Sussex is a diversified educational and research institution with about 14,000 students currently enrolled. Although a relatively young university, it counts five Nobel Prize winners among its past and present faculty members.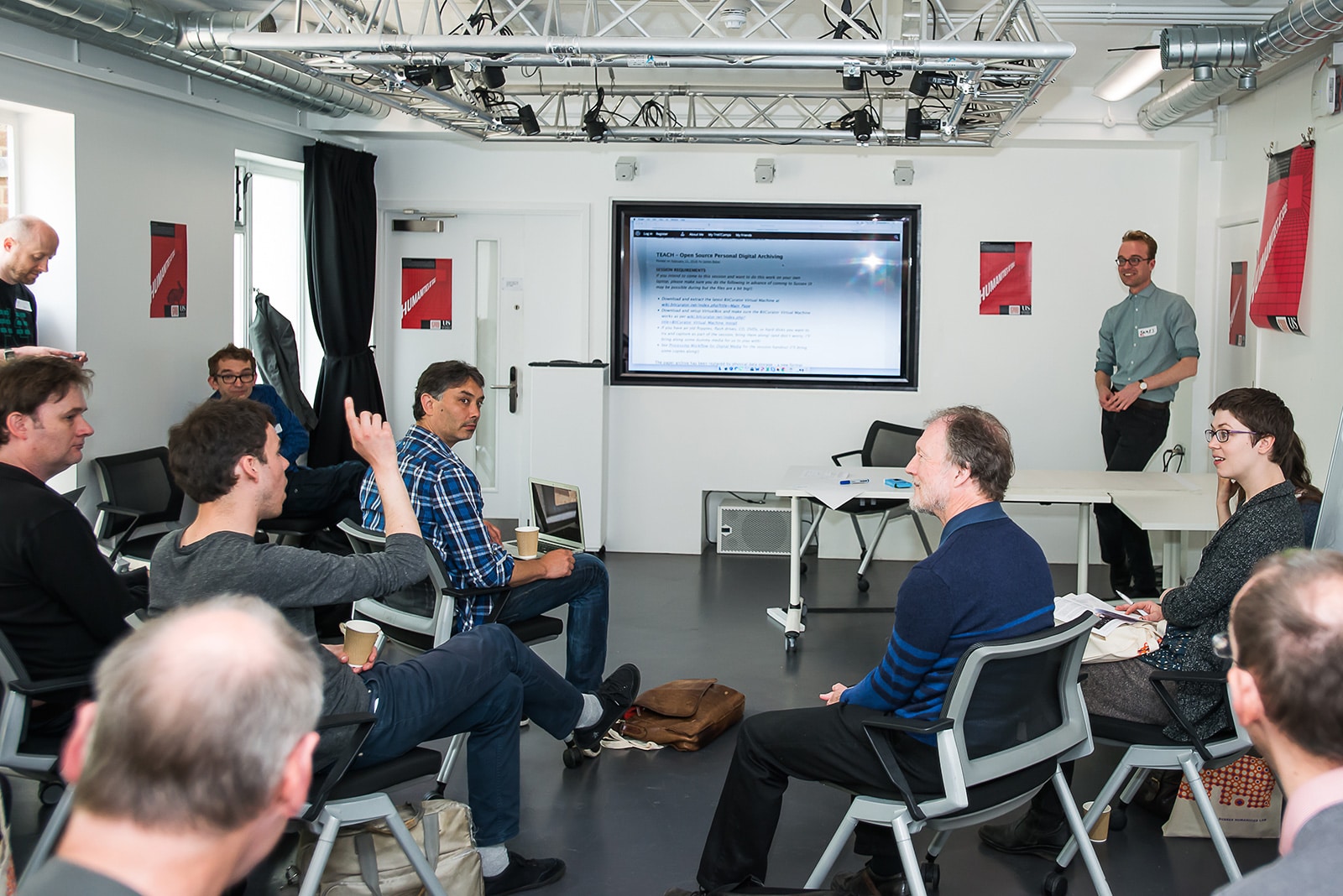 You must be logged in to add more than four items to your comparison list.
Register today!
With a free My-iQ account, you'll be able to keep track of the latest updates and event notifications from your favorite AV manufacturers, manage your own projects and discover new pro-AV products.
Thank you!
Someone will be in touch with you shortly.
McCann Systems
290 Fernwood Avenue
Edison, NJ 08837
USA
1-888-414-3806
www.mccannsystems.com
Request more information from a dealer near you
Request more information from a dealer near you